Trump Effect
From the promise of deregulation to the threat of trade wars with China, Mexico, and others, the election of Donald J. Trump to the presidency has injected unprecedented levels of uncertainty into the shipping and transportation industries. This page is home to the latest JOC.com news, analysis, and insight into how the Trump era will reshape shipping.
News & Analysis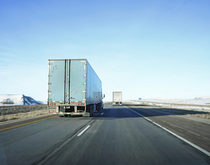 The future of the Compliance, Safety, Accountability or CSA program increasingly is in doubt.
Commentary
A few developing issues could significantly affect enforcement and interpretation of the Jones Act.