Electronic Logging Device Mandate
Electronic Logging Device Mandate
Shipping and logistics news and analysis of the US electronic logging device (ELD) mandate that takes effect December 18, 2017, and its impact on trucking rates and capacity.
The ELD mandate is a regulation that says US truckers and trucking companies must record driver's hours of service digitally and cease use of paper logs to track drivers' time behind the wheel.
Special Coverage
News & Analysis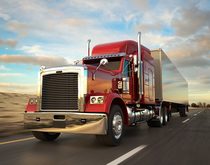 This is certain regarding the trucking industry in 2018: it will be the year of time management, as the electronic logging mandate makes supply chains less and less flexible while freight demand rises.
Commentary

Are shippers prepared for the effect the electronic logging device mandate will have on their supply chains?