William B. Cassidy, Senior Editor | Jul 28, 2015 8:35AM EDT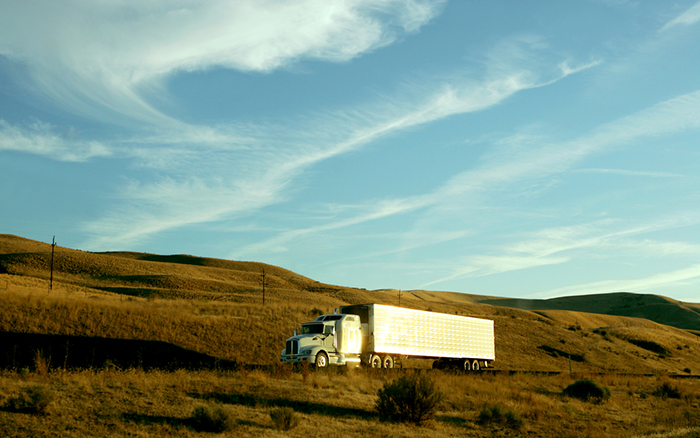 If U.S. shippers feel less pain when it comes time to pay freight bills this year, they can thank the worldwide oil glut. With the third quarter under way, the very significant impact of the collapse in oil and fuel prices over the past year on U.S. freight transportation is clear.
By July 20, U.S. diesel retail prices were down more than a dollar year over year everywhere in the U.S. but California, where they were down 98.5 cents, according to U.S. government data. The national average diesel retail price of $2.78 per gallon was $1.09 lower than a year ago.
That 28 percent drop in diesel prices has benefited shippers and trucking companies alike, by reducing fuel surcharges levied by carriers and the reliance of some carriers on those surcharges. The drop in surcharges in many cases outstripped the decline in fuel costs alone.
The immediate result for many trucking companies was less total revenue. However, many companies did get more of a bang for their buck in the form of higher profits, partly thanks to reduced fuel costs and partly to ongoing improvements in utilization and management.
At the same time, many truck shippers caught their breath in the quarter, as lower surcharges took pressure off their overall transportation budgets, despite rising contract truck rates and patches of tight capacity as the produce season began to roll north from Mexico.
There are emerging signs that the rapid rise in contract truck rates since 2013 could slow in the months ahead, barring an unexpectedly strong surge in freight demand that would quickly consume available capacity. That's good news for U.S. shippers eyeing the fall peak.
The time is ripe for shippers to work with carriers to prepare for what will certainly be another period of tight capacity and price hikes in the next year or two, thanks to new U.S. regulatory requirements, particularly the electronic logging mandate for truckers expected this fall.
"We're in a sweet spot for shippers," Mark Montague, industry pricing analyst at spot market load-matching company DAT Solutions, said. In the second quarter, "we came off a period of really strong contract rate increases," he said. In June, "the wind came out of the sails."
That stiff wind, however, drove contract truckload rates up substantially in 2014 and 2015.
Year-over-year comparisons of any type are increasingly tough, as 2014 proved an exceptional year in this recovery cycle, with two of the strongest quarters of economic growth since the recession. For rates, Montague prefers to look at the 12-month trailing average rate.
From July 2014 through June 2015, contract truckload rates rose 7.6 percent on average from the same period in 2013-14. Spot market rates, which have declined on a sequential basis since last year, rose 10.1 percent on average from one 12-month trailing period to the next.
Those averages are for linehaul spot market truck rates that exclude surcharges. Year-over-year, spot market van linehaul rates fell 1.3 percent on average in June, according to DAT, while flatbed rates dropped 1.2 percent and refrigerated rates rose 0.5 percent. The month-over-month snapshot isn't broad enough to capture the underlying increase in pricing.
Another source of pricing data, the Cass Truckload Linehaul Index, shows truckload rates rising  6.1 percent on average in the 12-month trailing period that ended in June. The index is based on rates, excluding surcharges, in freight bills processed by Cass Information Systems.
That's just about twice the 3.1 percent average rate of increase in the 12-month trailing period from July 2013 through June 2014, and clear evidence of the seismic jolt truck pricing received after the winter polar vortex receded and the economy roared ahead in March 2014.
The sizable increase in contract rates kept building through the frigid first quarter of 2015, when U.S. gross domestic product contracted 0.2 percent. That helped at least sustain and in some cases propel the largest truckload carriers through a mildly stronger second quarter.
"The truckload carriers got rates where they needed to be, which is why so many of the big contract players had a good second quarter," despite the drop in fuel surcharge revenue, Montague said. Without faster economic growth however, that rate momentum will wane.
Spot linehaul truckload rates, which DAT believes are a leading indicator for the overall market, are already lower than contract rates, which is a sign contract pricing should slow as pricing agreements come up for renewal, Montague said. "If we've entered a world of 3 percent increases, they (the carriers) are probably good to keep that for the rest of the year." Lower spot rates, however, "could take even more energy out of the contract rates," he said.
Second quarter results at public truckload carriers showed the success of their rate strategies. At J.B. Hunt Transport Services, one of the largest trucking operators, revenue dropped 0.5 percent from a year ago to $1.54 billion. Net profit, however, rose 10.7 percent to $103.4 million.
Total revenue went flat at J.B. Hunt despite rate increases "across all business units," the Lowell, Arkansas-based company said. Revenue dropped at two of those business units, with intermodal revenue dipping 3 percent and over-the-road truckload revenue down 3.5 percent. Dedicated contract services revenue rose 5 percent, and brokerage revenue 0.6 percent.
The impact of the drop in fuel surcharge revenue, a $99.9 million hit for Hunt, was palpable. Excluding the impact of a 35 percent reduction in fuel surcharges, total operating revenue at the intermodal trucking company would have increased 7 percent year-over-year in the quarter.
Intermodal revenue per load at J.B. Hunt would have climbed 4 percent rather than falling 4.5 percent. In the fast-growing dedicated business, revenue per truck per week would have climbed 5 percent, excluding surcharges, instead of dropping 1 percent. Lower fuel surcharge revenue at Integrated Capacity Solutions, J.B. Hunt's non-asset brokerage business, pushed revenue per load down 10 percent even as load volume increased 12 percent.
J.B. Hunt's truckload revenue dropped 3.5 percent in the quarter despite an average 6.5 percent increase in rates. Again, eliminate the big drop in fuel surcharges and truckload revenue would have increased 2 percent, buoyed by higher rates and lower maintenance costs.
At Werner Enterprises, net profit increased 24 percent to $31.8 million despite a 1 percent drop in total revenue to $534.6 million. Average miles per truck dropped 0.2 percent, but average revenue per mile rose 3.8 percent, the Omaha, Nebraska-based company said.
"We are making continued progress implementing sustainable rate increases with our customers," Werner said in a statement. "These efforts are ongoing as we move forward in 2015 and work to recoup the cost increases associated with more expensive equipment, a shrinking supply of qualified drivers and an increasingly challenging regulatory environment."
Not all carrier followed the same pattern of lower revenue, higher profit. One of the most profitable public truckload carriers, Knight Transportation, increased revenue 14 percent year-over-year in the quarter to $301.8 million, and pushed its profit up 7.3 percent to $27.7 million. Higher rates helped Knight increase trucking revenue per mile 6.7 percent.
"I think the shipping community has done a good job of securing capacity and we've seen that they've done that at higher rates, some of the highest contractual rates on a year-over-year basis that we've collectively seen in the industry's history," Dave Jackson, president and CEO of the Phoenix-based company said in a July 22 conference call transcribed by Seeking Alpha.
Jackson believes shippers will continue to willingly pay more for "quality" capacity.
"There is tremendous value in quality capacity because people like to be able to rely on shorter inventories, they like to rely on trailer pools, they like to maximize efficiency in every aspect of the supply chain and sometime it takes high quality carriers to do that and we've seen the customers been willing to pay for that a little bit," Jackson told investment analysts.
If the fall peak and fourth-quarter prove strong, "I think the range is low to mid-single digit (rate) increases in 2016," he said. "Whichever end of that range will probably be determined by what the fourth quarter feels like." Shippers will have to keep the potential effect of electronic logging on capacity and utilization in mind when planning budgets and contracts for 2017.
Contact William B. Cassidy at bill.cassidy@ihs.com and follow him on Twitter: @wbcassidy_joc.