JOC Staff | Jul 30, 2015 1:09PM EDT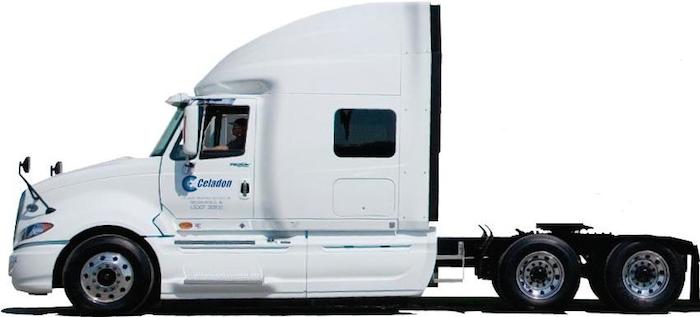 A successful acquisition strategy, the opening of new driver schools and expanded capacity drove Celadon Group's revenue to a historic high mark in the 2015 fiscal year ending June 30.
The Indianapolis-based truckload carrier saw profit tumble 22.6 percent year-over-year in its fiscal fourth quarter, to $12 million. Nevertheless, net income for the 2015 fiscal year increased 21.2 percent over the prior year to $37.2 million.
"The financial results for the June 2015 quarter and 2015 fiscal year were the best in our history," Celadon President and CEO Paul Will said in a statement. "Freight demand and capacity were closely aligned during the quarter, which allowed us to provide a high level of service to our customers at an increasing rate level."
Will added that operations, maintenance and fuel expenses all decreased as a percentage of revenue in the company's last quarter, a result of a newer fleet with more fuel-efficient equipment and reduction in diesel fuel costs.
Revenue for the quarter and the fiscal year were up year-over-year. Total revenue for the last quarter rose 28.3 percent to $253.3 million, as freight revenue excluding fuel surcharges increased some 39 percent to $223.3 million. Revenue for the 12 months ending June 30 increased 18.6 percent to $900.8 million.
"This increase was a result of increasing the number of Celadon driving school locations, our successful acquisition strategy and the expansion of our independent contractor fleet," Eric Meek, the company's chief operating officer, said in a statement.
The 16th-largest U.S. truckload company, which has been expanding primarily through acquisition, belongs to a growing cadre of increasingly profitable motor carriers. Meek said the carrier's primary focus over the past couple of years has been to expand service offerings to customers and increase Celadon's capacity of seated tractors as demand rises and truck capacity tightens industrywide.
"This growth strategy should position Celadon to better serve our customers, especially in the near future, as we believe truck capacity will continue to tighten for the truckload industry," he said.
The company's average revenue per tractor per week increased 1.9 percent year-over-year to $3,058 in the most recent quarter, what executives attributed to increased revenue per loaded mile, a combination of rate increases and higher rate levels from acquired businesses.