Bill Cassidy, Senior Editor | Jun 03, 2016 1:43PM EDT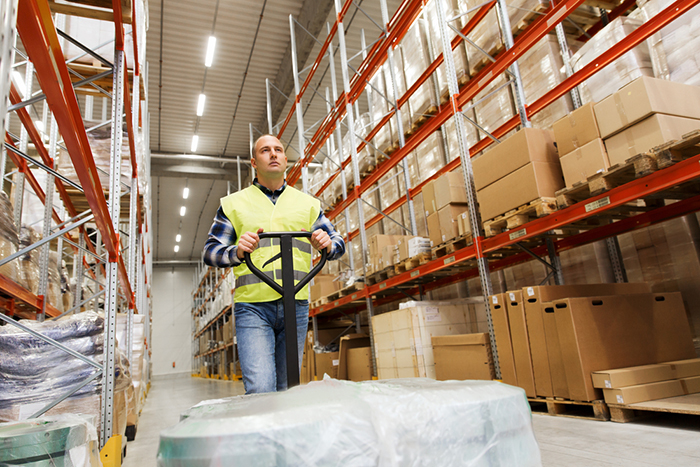 The U.S. employment numbers for May, released Friday, highlight a rift in transportation hiring: Warehousing is gaining jobs at a healthy rate, while trucking is losing them.
Warehousing and storage businesses added 3,000 jobs from April to May, a 6.5 percent year-over-year increase and the 29th straight month of job growth in the warehousing sector.
The for-hire trucking industry lost 2,400 jobs, the third time this year employment at the truckload and less-than-truckload carriers tracked by the Labor Department has fallen.
The decline pushed the JOC.com For-Hire Trucking Employment Index down from 101.1 in April to 100.9 last month. The JOC.com index hit a 10-year high of 101.3 in January.
Since January, trucking has shed 5,400 jobs, according to data released by the U.S. Bureau of Labor Statistics. In the same period of 2015, for-hire carriers gained 7,800 jobs.
The contrast between rising warehousing employment and stuttering trucking recruitment reflects tight warehouse capacity, rising e-commerce orders, loose truckload capacity and soft demand for industrial freight and brick-and-mortar retail goods. It's a shift in the distribution landscape that transportation providers are struggling to cope with in 2016.
Warehousing businesses have added 14,600 jobs since January, the BLS data show. Since January 2014, warehousing and storage businesses have added 132,500 jobs and warehousing accounts for 17.5 percent of total transportation employment.
In comparison, for-hiring trucking has hired 65,700 workers since January 2014, pushing trucking employment above pre-recession levels. But as unemployment drops, for-hire carriers have had an increasingly difficult time attracting and keeping new employees.
Trucking companies apparently are having more difficulty finding qualified drivers and other workers, as a smaller number of job seekers turn to more attractive, higher-paying industries.
Historically, May is a month when trucking recovers jobs after a decline in late winter or early spring. For-hire carriers expanded payrolls in May from 2010 through 2015. The drop last month seems symptomatic of broader hiring problems in the U.S. economy now that the unemployment rate has fallen into what many economists consider the "full employment" zone.
The U.S. economy's hiring engine ran out of gas in May, creating only 38,000 new jobs, compared with a 160,000 job gain in April. Economists had expected a similar gain in May.
The U.S. average unemployment rate dropped to 4.7 percent — a post-recession low — but employers' reluctance to hire more workers in an uncertain economy may stall further gains.
Construction, one of trucking's main rivals in recruiting and hiring, lost 15,000 jobs in May, a 0.2 percent drop from April, with employment falling in residential and commercial construction. Year-over-year, however, construction employment rose 3.4 percent, the BLS data show.
Transportation and warehousing industries overall lost 500 jobs, but some sectors added to payrolls, including air and water transport and courier and messenger companies, in addition to warehousing and storage businesses. Until bloated inventories are reduced and general freight demand increases, the hiring rift within transportation is likely to grow wider.
Contact William B. Cassidy at bill.cassidy@ihs.com and follow him on Twitter: @wbcassidy_joc.