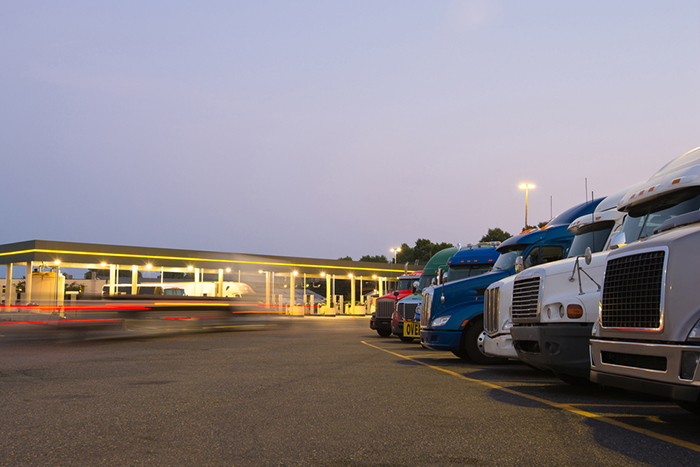 Private equity firm Bregal Sagemount invested an undisclosed amount in Internet Truckstop Group, the parent of spot market load-matching service Truckstop.com, to help ITG rapidly scale its services, extend its market reach, and develop new products and services.
The investment is part of a broad stream of private equity or venture capital cash headed for logistics and transportation technology companies. In 2015, companies such as Trucker Path raised $20 million and Cargo Chief $10 million, according to a report in VentureBeat.
Unlike those firms, ITG isn't a startup. But the company is bringing technology to a customer base — owner-operators and small truck fleets — that is increasingly hungry for systems and products that could help them compete with larger, better-financed and tech-savvy carriers.
"Our flagship property, Truckstop.com, was founded in 1995 and has been a pioneer in offering innovative technology solutions rooted in the transactional freight business," Paris Cole, CEO of ITG, said. "Bregal Sagemount will be a critical ally in the next chapter of our story."
New York-based Bregal Sagemount manages a $650 million fund, and typically invests $15 million to $150 million per transaction into targeted sectors that include software, digital infrastructure, healthcare and business and consumer services, including logistics.
In the past, Bregal Sagemount has invested in such companies as Amber Road, the global trade management software provider, and Freightquote.com, the online brokerage owned by C.H. Robinson Worldwide, and Roadnet Technologies, now owned by Omnitracs.
ITG said Truckstop.com has grown quickly over the past two years, rolling out products such as LoadPay, a mobile app released March 31 that helps streamline the payment process for owner-operators and brokers, and forming alliances with other companies, including transportation consulting firm FTR Associates, to analyze and make use of data it collects.
The company plans to launch an electronic logging system later this year to help owner-operators comply with an upcoming federal mandate requiring electronic logging devices and better manage their businesses, and help shippers and brokers manage shipments.
Cole was named CEO of ITG in January, when Scott Moscrip, who founded the company in 1995, became chairman. Cole joined ITG in 2013 as its CFO. "In ITG, we have a top management team offering transformative products to the rapidly-evolving freight transportation market," said Phil Yates, founding partner at Bregal Sagemount and now an ITG director.
That rapidly evolving market is certain to draw more investors and money in 2016.
Contact William B. Cassidy at bill.cassidy@ihs.com and follow him on Twitter: @wbcassidy_joc.