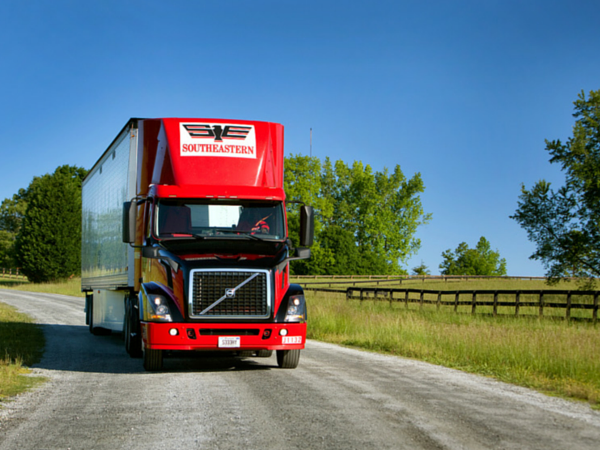 Southeastern Freight Lines is expanding its business in Canada, launching a door-to-door less-than-truckload service linking the Southeastern U.S. with Ontario and Quebec.
"We've changed our business model" to serve cross-border shippers directly, Bob Bullock, vice president of international for the Lexington, South Carolina-based carrier, told JOC.com. "We used to use an interline partner in Canada," he said. "The features of our new system include our own direct linehaul, Toronto-based customer service associates, a Southeastern tariff and an SEFL Canadian sales team to better serve our customers. We're really in control."
Southeastern is the 11th-largest U.S. LTL carrier, and one of the largest regional LTL carriers, with more than $1 billion in revenue in 2014, according to SJ Consulting Group. The company has been expanding its 13-state footprint, which runs from Virginia to Florida and Puerto Rico to Texas. The carrier extended service into the U.S. Midwest by opening facilities in Kentucky and Ohio last year.
The new cross-border service is provided through a daily linehaul run between a gateway service center in Charlotte, North Carolina, and a Southeastern terminal in Toronto. The U.S. carrier uses a Canadian agent to provide pickup and delivery services. "To the customer, it's all Southeastern," Bullock said. "We're extending our brand and corporate culture into Canada."
Initially, Southeastern is working with new and existing customers, moving a wide variety of consumer and industrial goods across the northern U.S. border. Bullock expects the business to expand, especially as the U.S.-Canadian currency exchange rate favors Canadians shipping goods to the U.S. "Southbound is probably going to jump because of the dollar."
Contact William B. Cassidy at bill.cassidy@ihs.com and follow him on Twitter: @wbcassidy_joc