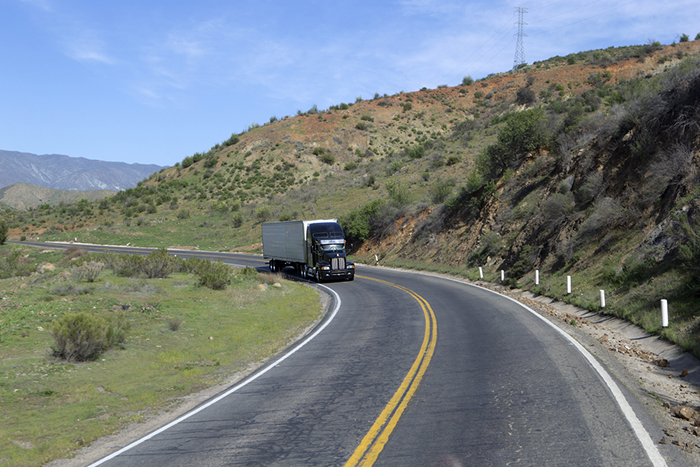 The Canadian government introduced legislation Friday expanding the preclearance of goods and people crossing the U.S.-Canadian border, a step expected to accelerate freight shipments and trade.
The legislation would implement a new preclearance agreement signed by President Barack Obama and Prime Minister Justin Trudeau in March to expand preclearance to new locations, including several airports and the Montreal Central Station rail hub. Similar bipartisan legislation was introduced in the U.S. Congress in March.
When preclearance legislation is passed in both nations, U.S. customs officials will be able to clear southbound freight and travelers in Canada before they reach the border, reducing border congestion.
Canada will be able to station customs and immigration officials in the U.S. to do the same.
"Pre-clearance will open a whole paradigm change" for cross-border freight transport, Jim Phillips, president and chief executive officer of the Canadian/American Border Trade Alliance, said in a recent interview.
Instead of a pre-inspection program that flags some trucks for secondary inspection in the U.S., primary and secondary inspections could take place on either side of the border, Phillips said.
The agreement and the legislation supporting it come at a good time. Total U.S.-Canada truck crossings rose 3.2 percent in the first quarter, and were up 6.2 percent at the three largest border crossings.
"Once pre-clearance arrives the trains can leave Montreal and go to Vermont without having to stop at the border," Phillips said. At land-crossings, preclearance opens opportunities to use joint inspection facilities. "I look forward to the day when at small rural border entry ports we'll have one U.S. officer and one Canadian officer in the same booth," he said. "It would save a lot of assets if we could get that done."
Contact William B. Cassidy at bill.cassidy@ihs.com and follow him on Twitter: @wbcassidy_joc.