JOC Staff | Dec 27, 2013 1:04PM EST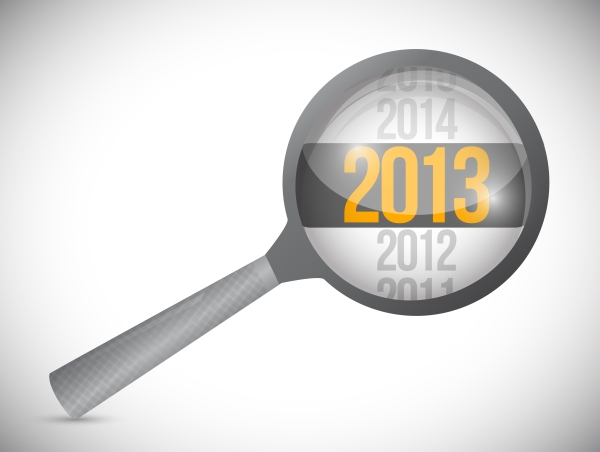 2013 has seen some noteworthy developments, both globally and in North America.
The big kept getting bigger, as the three largest ocean carriers — Maersk Line, Mediterranean Shipping Co. and CMA CGM — announced plans to form a vessel-sharing alliance that would dominate the east-west trades. The announcement came in the context of ever-increasing ship sizes; 2013 witnessed the entry into service of Maersk Line's first Triple E vessels, with a capacity of 18,270 20-foot-equivalent units, and orders for comparable mega-ships by other lines as well. Big ships need plenty of room, and the Suez Canal this year benefited from carriers' decision to route some services from Asia to the U.S. East Coast by that waterway.
In North America, shippers and carriers averted a costly strike on the U.S. East Coast, but suffered significant headaches at the coast's largest port, and politics weighed heavily in the transformation of the West Coast's second-largest port. Trucking companies decried the imposition of new hours of service rules, though shippers haven't felt much impact, and Mexico began to come into its own as a source for rail traffic to the U.S.
As the year draws to a close, European antitrust regulators appear poised to shake up how carriers announce rate changes, and a report from a Japanese committee recalled the dramatic demise of the MOL Comfort.
What follows are our picks for the top 10 stories of 2013. Do you agree? Disagree? Share your thoughts in the comments section. 

P3 Network Shakes Up Industry
Facing another year of overcapacity and moderate volume growth prospects, something had to the change within the container line industry. Long-hoped-for consolidation wasn't in the cards, and carriers' pursuit of greater economies of scale through ever-larger vessels accelerated. Enter the mega vessel-sharing alliances.
The three largest global container lines in June announced plans to operate a VSA of unprecedented scale on the Asia-Europe, trans-Pacific and trans-Atlantic lanes. By consolidating their services around fewer but larger ships, Maersk Line, Mediterranean Shipping Co. and CMA CGM aim to bring down their per-container costs, giving the carriers an advantage over lines operating smaller ships. The alliance would have a dominant share on the three east-west trades: 42 percent in Asia-Europe, 40 to 42 percent in the trans-Atlantic and 24 percent in the trans-Pacific. In response, the G6 alliance of APL, Hapag-Lloyd, Hyundai Merchant Marine, MOL, NYK Line and OOCL announced plans in December to expand into the trans-Atlantic and Asia-U.S. West Coast trade lanes to compete with the P3. Unsurprisingly, many shippers were unnerved by the news. To some, the big alliances, particularly the P3, smack of the making of a cartel, while others worry that the increased use of transshipment will create delays to their supply chains. The carriers argue that reliability would improve through the reduction of the chance of cancellation.
Whatever the case, it's up to the regulators to determine whether the alliances proceed. The Federal Maritime Commission said it is "keeping an open mind" on the P3 and is scrutinizing the G6 proposal. The alliances can go forward immediately in Europe, although European Union authorities can dissolve the pacts months after deployment if they determine the alliances violate antitrust rules. How Chinese regulators see the alliances is anyone's guess. Considering overcapacity and moderate volume growth are expected in the years to come, it wouldn't be surprising to see new alliances emerge or the existing ones expand to take on additional carriers.
Read more:
Approval Is Just the First of P3's Antitrust Tests
Carrier Groupings Seek Response to P3 Network
G6 vs. P3: Battle for East-West Dominance [Infographic]
G6 Alliance to Expand Coverage to Compete With P3
P3 Carriers Unveil Plans as Regulators Voice Concerns

Shift to Suez Gathers Momentum
With freight rates flat to down for much of the last two years, container lines embarked on a campaign to cut costs, the only way they could salvage what was left of their bottom lines. They had already been taking delivery of large post-Panamax ships that burned much less costly bunker fuel and gave them much lower slot costs, but by definition they were too large to transit the Panama Canal from Asia to the U.S. East Coast.
So what did they do? They deployed them on routes from as far north as Shanghai in China to the U.S. East Coast via the Suez Canal, which has no locks, and thus no size restrictions. Maersk Line, for example, ended all of its Panama services and shifted all its East Coast loops to the Suez. The route takes about a day longer, but the savings are large. The Panama Canal can only hope to regain the lost business when it opens its large new locks for business at the end of 2015.
Read more:
Egypt Beefs Up Suez Canal Security, But Risks Remain
Suez Canal to Lure More Traffic From Panama Canal
Production Shifts, Mega-Ships Challenge Panama Canal
Panama Canal's Sabonge: Canal to Recapture Much Suez Traffic
Suez vs. Panama: A Canal Comparison
ILA, Employers Agree on Coastwide Contract
International Longshoremen's Association President Harold Daggett and James Capo, recently retired CEO of United States Maritime Alliance, were all smiles at a White House event in November recognizing labor-management cooperation.
At the start of 2013, however, smiles were scarce among labor and management officials in East and Gulf coast ports. The ILA and USMX were working under a second contract extension that averted a threatened coastwide strike at the year's start. A strike remained a strong possibility.
Carriers in USMX were demanding productivity improvements in the high-cost Port of New York and New Jersey as a prerequisite for their approval of a coastwide agreement. The ILA was vociferous in opposition to many of those proposals.
With deft assistance from the Federal Mediation and Conciliation Service, the ILA and USMX agreed on a a six-year contract without a work stoppage. The agreement, ratified in April, was made possible by a deal on a New York-New Jersey local contract that blazes a path toward improved efficiency in the East Coast's busiest port.
The agreement continued a 35-year streak of ILA-employer contracts without a coastwide strike, and left East and Gulf port users with reason to smile.
Read more:
Arbitrator: No-Strike Clause in ILA Master Contract Trumps Local Disputes
Virginia ILA Members Ratify Contract
USMX Ratifies ILA Master Contract
ILA Dockworkers Approve Contract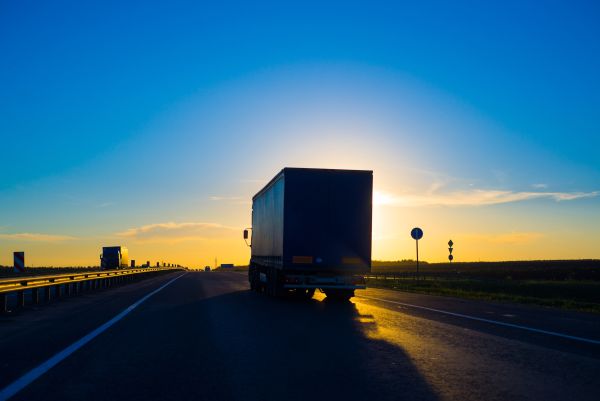 Trucking's Ticking Clock
Throughout 2013, the latest changes to the federal rules that govern how many hours truck drivers can work per day and per week embroiled the trucking industry and shippers in a battle with the Federal Motor Carrier Safety Administration. In the end, the FMCSA won the battle, though there's been no armistice.
A courtroom challenge to the new rules, which restricted the use of the 34-hour restart and required a mandatory 30-minute break after eight continuous hours on-duty, failed in August, when the U.S. Court of Appeals in Washington upheld most of the rules, which took effect July 1.
Since then, truckload carriers have reported productivity losses of 2 to 4 percent, the result of drivers' ability to make fewer "turns" in a week.
The new rules mean truckers must hit a seven-hour window at the end of each workweek if they want to return to duty within 34 hours. Otherwise, their layover could be much longer.
Rates aren't rising as fast as productivity sinks. Most shippers report minimal rate increases, if any, as a result of the HOS changes — at least so far. Stronger demand could lead to a delayed HOS-based price hike next year.
Read more:
Survey Finds Little Impact on Shippers From HOS Rules
Truck Industry Strikes Back Against US HOS Rules
New HOS Rules Mean Less Flexibility for Shippers
Appeals Court Upholds Most of HOS Rules
Slideshow: Hours of Service, Years of Debate: 1935-2013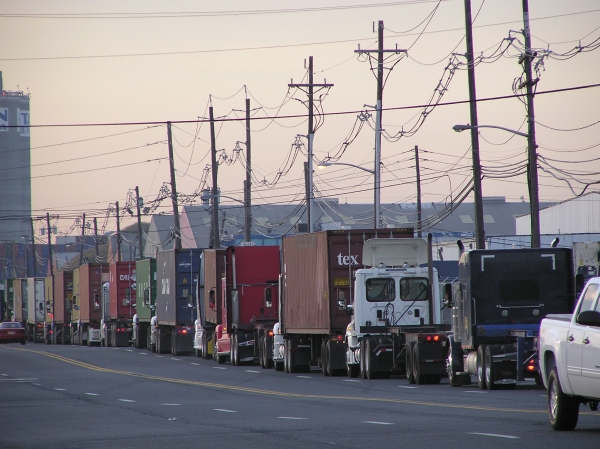 'Summer of Hell' for NY-NJ Port
The summer of 2013 began on a promising note at the Port of New York and New Jersey. Terminals were recovering from Superstorm Sandy. The Bayonne Bridge raising was finally on track. Construction was transforming the port.
Then in the week after Memorial Day, things went horribly wrong. Many port users called it the summer of hell.
It began at Maher Terminals, which handles 40 percent of New York-New Jersey's container volume. A new terminal operating system encountered unexpected problems that stalled operations and caused miles-long backups of trucks.
As ships diverted to other terminals, operational delays cascaded through the port. Terminals' problems were aggravated by vacation-season labor shortages and major construction.
As the delays stretched into weeks, truckers were hit hard. On the worst days, drivers waited in 10- to 12-hour lines. Costs to drayage companies and owner-operators were estimated in the tens of millions of dollars.
Delays abated by fall, but the crisis highlighted the need for changes. As 2013 ended, the Port Authority of New York and New Jersey organized a broad-based Port Performance Task Force to discuss solutions. Recomendations are due in June.
Read more:
NY-NJ Port Plans Performance Task Force
Maher Says System Fixed, Hours Extended
Recipe for Disaster: What Went Wrong at NY-NJ
Maher Says It's 'Turned the Corner' at NY-NJ
Computer Issues Halt Cargo Processing at NY's Maher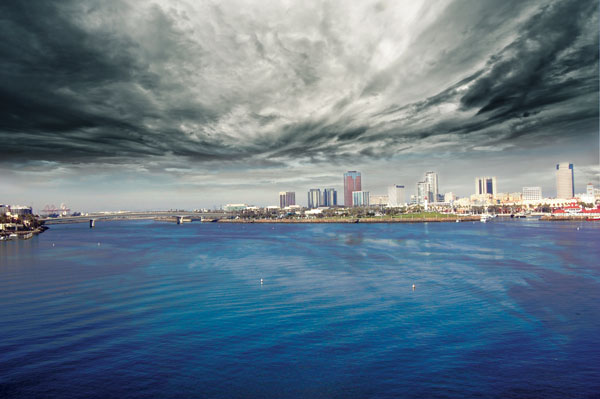 Chris Lytle Leaves Port of Long Beach as Political Wrangling Takes Spotlight
One good comment that the Port of Long Beach can make about 2013 is that the year is over. The nation's second-largest container port was cruising along with double-digit growth in container volume when  its popular executive director, Chris Lytle, announced suddenly in late May that he was leaving Long Beach to become executive director at the Port of Oakland.
In November, Long Beach Mayor Bob Foster called Harbor Commission President Thomas Fields before the city council on charges that Fields in his three years on the commission had failed to harmonize the interests of the port with the interests of the city. For the first time in the port's history, the city council voted to remove a commissioner before his term was completed. Soon afterward, harbor commissioner Nick Sramek resigned.
The feud between Foster and the port and its harbor commission began several years ago when the city administration championed a voter proposition to change the formula by which the port transfers some of its revenue to the city. The new formula, which increased the port's annual contributions to the city, didn't set well with some of the commissioners and the port's tenants. Several of the harbor commissioners also had challenged Foster on his plans to relocate the port's headquarters building.
Read more:
Long Beach Board Loses Another Member
Long Beach Removes Fields From Harbor Commission
Long Beach Slows Search for New Chief Amid Turmoil
Southern California Ports Losing Market Share
In Chris Lytle, Long Beach's Loss Is Oakland's Gain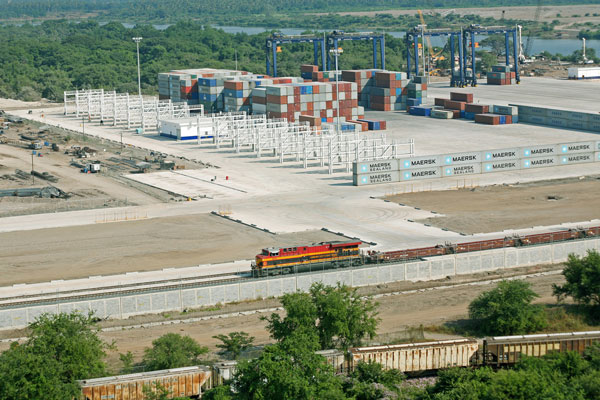 Growth in Mexico-U.S. Intermodal
Domestic intermodal growth was the hot story, particularly as weak U.S. import growth kept international intermodal traffic gains lukewarm. But the steady gains of domestic intermodal pale in comparison to the red-hot jumps in U.S.-Mexico cross border traffic. Yes, the volume jumps came from a low level and healthy growth was there in 2012, but 2013 was when it went from railroad executive marketing pitches to being on the tips of economists' tongues. New services were added as more international shippers announced plans to open up shop or expand existing operations south of the border. Shorter supply chains, rising Chinese labor cost and higher transportation costs have convinced white goods makers sourcing to Americans to follow the lead set by the auto industry years ago.
Kansas City Southern Railway, the only railroad to have a cross-border network, saw cross-border intermodal traffic spike 71 percent year-over-year in the third quarter. The railroad's network connects with the other six Class I railroads, meaning the other larger carriers are salivating for cross-border volume even if it's through a hand-off. KCS estimates it is only grabbing about 3 percent of the estimated annual 3 million truck moves that could be converted to its network. Intermodal is looking more attractive to cross-border shippers sick of waiting for goods to take hours to get through customs and paying the $100 to $250 for shuttle drivers to bring loads across the border.
Despite the potential, challenges await. Some shippers' reliance on using "family" brokers and truck transport will be hard to break. And the Mexican government didn't do any favors for the maquiladoras, or manufacturers focused on exports, by imposing a value-added tax and raising the income tax in the fall. Still, the economics of sourcing in Mexico for bulky products and goods with short lead times make sense to many shippers, meaning even more loads are headed down the tracks.
Read more:
Shippers Turn More to Intermodal for Mexico-US Moves
US-Mexico Rail Trade Hits Record High
Kansas City Southern's 3Q Profit Jumped 31.2 Percent
KCS: Rising Trucking Costs to Propel Intermodal Growth in Mexico
KCS Bullish on Intermodal Growth South of the Border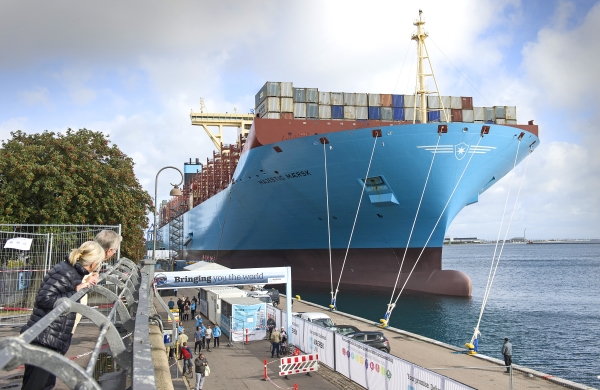 Global Capacity Race Accelerates
The entry into service of the first of Maersk Line's 18,270-TEU Triple E mega-ships was a sign of the container lines' efforts to deploy larger vessels and reap the rewards of economies of scale, while posing challenges for port productivity. Together with its sisters, the Maersk Mc-Kinney Moller was built at Daewoo Shipbuilding and Marine Engineering in South Korea. It entered service in July, followed by sisters Majestic Maersk and Mary Maersk, deployed on the carrier's Asia-Europe AE10 service.
Fifty-seven ships of 10,000 TEUs or more capacity will be delivered in 2014, compared with just 36 delivered in 2013, according to Jeffries. This will mean capacity growth globally will accelerate to 7 percent in 2014 from 6 percent in 2013. Ships aren't just getting bigger; they're also getting bigger at a faster rate (see chart). These include a total of 10 18,000-plus-TEU ships ordered in August 2013 by United Arab Shipping and China Shipping.
Read more:
UASC Orders 10 Mega-Ships in $1.4 Billion Deal
Majestic Maersk Makes Maiden Call at Ningbo Port [Slideshow]
CMA CGM Orders More 16,000-TEU Ships
18,270-TEU Maersk Mc-Kinney Moller Sets Sail
MOL Comfort Snaps in Two
When the MOL Comfort broke into two pieces in the Indian Ocean on June 17, the shipping industry was flummoxed. Although it was encountering heavy seas, the 7,041-TEU container ship was designed to withstand much worse conditions.
The two parts of the ship floated apart with their cargo of containers bound from Singapore to Saudi Arabia. The aft section of the ship sank in deep water on June 27. A salvage tug took the fore section under tow, but a fire broke out on it and it too sank before reaching port. All 4,032 containers onboard were lost.
Did the MOL Comfort have a design flaw? It and its six sister ships were built before recommendations for changes for hull design changes — which came out of an investigation into the MSC Napoli disaster — could be put into effect. MOL withdrew the six sister ships from service to incorporate the latest design changes before putting them back in operations.
Read more:
MOL Responds to Ship Safety Recommendations
MOL Comfort May Have Had Hull Design Flaws
Bow of Doomed MOL Comfort Sinks
Aft Part of Split MOL Comfort Sinks
MOL Comfort's Hull Snapped in Half; Pieces Remain Afloat
The photo included in this article is courtesy of gCaptain, which documented the MOL Comfort story.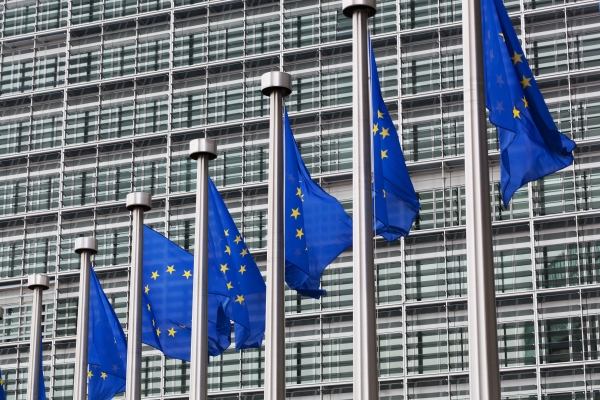 EU Launches Antitrust Investigation Into Carrier Pricing Practices
The European Commission launched an investigation into alleged price collusion by 14 leading ocean carriers in November that could lead to large fines and lawsuits from shippers.
The commission is concerned the carriers appeared to be alerting each other of their price increases on routes to and from Europe via press releases and on their Web sites since 2009. Such "concerted practices" are illegal under European Union antitrust rules.
The EU's executive agency, which raided the European headquarters of several carriers in May 2011, said there is no time frame for the investigation, which could take up to two years.
There is prima facie evidence suggesting the commission may have a case against the carriers for price "signaling," according to industry analyst Alphaliner. There were at least 34 rate hikes on the key Asia-Europe trade since 2009, with the timing and amount of the increases largely similar for the main carriers and the announcements made within a few days of each other.
The probe was announced as three carriers under investigation — Maersk, Mediterranean Shipping Co and CMA CGM — were seeking regulatory approval for their planned P3 Network alliance due to launch in the second quarter of 2014.
Read more:
EU Antitrust Probe Challenges Carriers' GRI Announcements
EU Opens Formal Antitrust Probe of Asia-Europe Carriers