India Special Correspondent | Jun 28, 2016 2:51PM EDT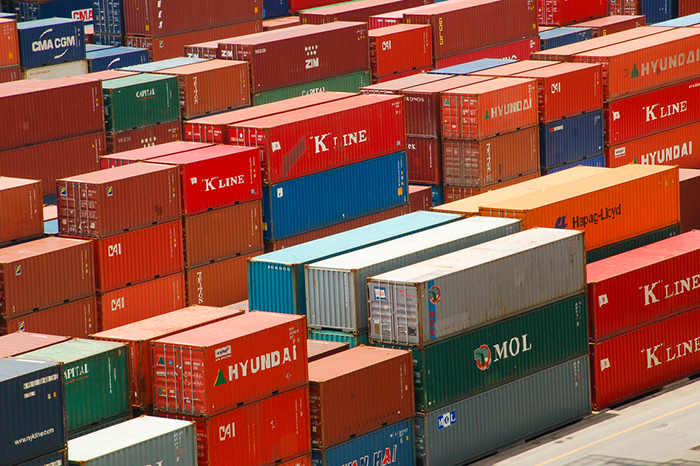 Heeding requests from stakeholders and in line with a "practical and pragmatic" approach advocated by the International Maritime Organization for the enforcement of the new SOLAS container weight rule that takes effect July 1, India's Directorate General of Shipping has issued a supplementary decree allowing shippers more time to comply with requirements laid down in its final ordinance issued May 11.
With the revised notice, shippers will be permitted to obtain the verified gross mass of their containers using all weighbridges with certification from the Department of Legal Metrology through the end of August. The directorate in its final guidelines had stipulated that only electronic weighbridges with a valid "quality management system certificate" should be used for the VGM process.
The other temporary reprieve relates to the use of electronic data interchange, or EDI, for the transmission of VGM data. The authority said terminals will be allowed to collect VGM data supplied by shippers in hard copy form until September 30, given that many stakeholders have yet to meet a "dedicated secure website" requirement for the data transfer.
"All concerned are, however, urged to ensure that they progress to the electronic mode of transmission at the earliest to facilitate ease of doing business coupled with transparency, accuracy and expedition," the authority said.
The revised notice comes as main terminals at Jawaharlal Nehru Port Trust, India's biggest container gateway, have positioned themselves with new processes to ensure a seamless VGM integration into their terminal operating systems.
APM Terminals-operated Gateway Terminals India said shippers will be required to declare the VGM electronically by using Form 13/11 for all truck and rail containers, and that the terminal has sophisticated systems at the yard to verify the shipper-declared VGMs.
"In case of any discrepancy, in excess of plus or minus 1,000 kilograms (2,204 pounds) of the declared weight, the shipping line will be informed. It will then be the shipping line's decision to load/hold the misdeclared units, provided the weight does not exceed the maximum payload capacity of the container," GTI said.
Though the largest operator in JNPT has no plans to charge shippers for weighing containers that arrive with the VGM, discrepancies between the shipper-declared weights and the VGM obtained at the terminal will attract charges as per the company's approved scale of rates, GTI told JOC.com.
DP World Subcontinent, which has two terminals in JNPT and three other facilities elsewhere in India, said all of its terminals are fully geared up to offer VGM services and are currently testing EDI messaging with customers for VGM transmission.
"We are committed to ensuring that all our operations are in compliance with local policies and procedures," the Dubai-headquartered company said.
Other service providers and industry groups in the supply chain are also preparing themselves for the new IMO mandate as well.
In a trade advisory this week, state-owned rail operator Container Corporation of India said it will provide container weighing services at its Dadri inland depot, a major hinterland link near Delhi, for a fee. Shippers will be charged Rs. 150 (about $2.30) per 20-foot-equivalent unit and Rs. 300 per 40-foot-equivalent unit.
"All ICD stuffed containers will be weighed after customs sealing, and weighment charges will be collected at the time of booking of containers," Concor said.
The Consolidators' Association of India, which represents less-than-containerload freight brokers, last week released a statement announcing that its members would follow Method 1, which involves weighing a packed container in its entirety, for complying with the SOLAS rule.
"For console containers, the consolidator is shown as the shipper on the master bill of lading and, therefore, the responsibility of VGM lies with them," the association said.
The Chennai and Ennore Ports Steamer Agents' Association has also issued guidelines to its members for SOLAS compliance relating to containers moving via the ports of Chennai, Ennore and Kattupalli.
"In case of cargo weight exceeding container carrying capacity, the export container would be strictly held back and the shipper will have to remove the container from the terminal container yard for rework or cancellation," CHENSAA said.