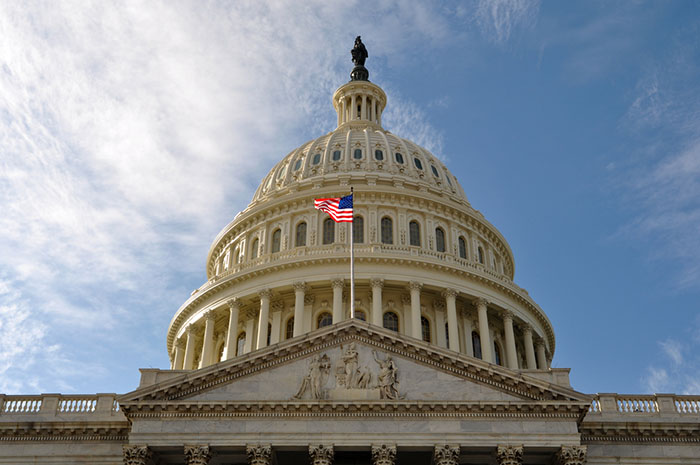 WASHINGTON — The passage of a U.S. highway bill on Friday not only provides dedicated funding for freight projects, but will update a freight strategy and network to go beyond the nation's highways and look at rail and port connections.
FAST, or the Fixing America's Surface Transportation, Act, builds on the groundwork for a national freight strategy created through the last highway bill by expanding the national freight network from 27,000 miles to 41,000 miles. Those 14,000 additional miles will better connect major highways and roadways with intermodal rail terminals and ports.
"Under MAP-21 there was a very highway-centric freight policy," said Elaine Nessle, executive director at the Coalition for America's Gateways and Trade Corridors, a Washington D.C.-based group representing freight interests. "For the first time, Congress is asking the (Department of Transportation) to take into consideration all those other modes."
Under the latest bill, the Secretary of Transportation will be required to develop a National Multimodal Freight Policy to help identify funding targets that reduce bottlenecks and increase productivity in domestic industries. DOT will also have to create a National Freight Strategic Plan to assess the condition of the multimodal freight network, and identify trade gateways and bottlenecks that can be improved and a National Multimodal Freight Network that includes port facilities, freight rail lines, and waterways.
For the first time, Congress has also made funds available through the Highway Trust Fund to support multimodal freight projects, such as on-dock rail at ports and highway-rail grade separations.
It is a significant and historic win for the transportation industry, which faced a cash-strapped Highway Trust Fund, crumbling American infrastructure and a national freight strategy that did not necessarily address a multimodal national freight network, according to CAGTC.
Lawmakers in the Senate Thursday night gave final congressional approval to the $305 billion highway funding bill in a 83-16 vote.
The deal allocates some $205 billion for highways and another $48 billion for transit projects over the next five years, the longest in almost two decades. It also authorizes $10.8 billion in grants for freight projects.
Under the bill's $4.5 billion freight and highway grant program, the legislation offers funding for things that improve connectivity among modes and reduce congestion as well as highway freight projects such as at-grade crossings and grade separations. But the bill also includes $500 million for intermodal and freight rail projects, said Nessle, so long as those projects improve the movement of freight on the nation's highways.
The bill also includes a $6.3 billion highway freight grant program that will distribute funding to each state based on a specific formula on the proportion of the number of miles freight travels within that state, which is similar to programs already in place nationwide.
"States will not receive any more or less money than what they currently receive through the traditional highway freight program," Nessle said.
According to Nessle, both of the funding programs are "ramp-up programs," which means the funds allocated increase each year.
The bill was, for some like Nessle's group, the product of roughly 15 years of lobbying. And, despite some omissions, some ambiguities and room for debate, the general response to the bill's passage was positive.
"It's a really great start," Nessle said.
Contact Reynolds Hutchins at reynolds.hutchins@ihs.com and follow him on Twitter: @Hutchins_JOC.