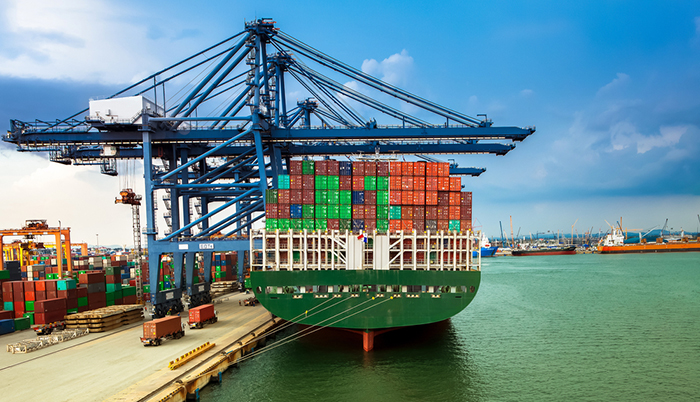 Five non-vessel-operating common carriers and forwarders have paid a total of $840,000 to settle allegations with the U.S. Federal Maritime Commission that they misrepresented cargo to carriers in a bid to secure lower rates.
Hecny Shipping, American Global Logistics, Round the World Logistics (U.S.), Walker International Transportation and Razor Enterprise did not admit to any violations of FMC regulations or wrongdoing under the Shipping Act.
"The agreements and penalties announced today demonstrate our staff's dedication and continuing commitment to protect the American shipping public," FMC Chairman Mario Cordero said in a statement.
The FMC accused Hecny of attributing cargo to a certain shipper so that it could gain lower rates applicable under a service contract with United Arab Shipping Company. The FMC also alleged that Hecny charged for ocean transport intermediary services in violation of its NVOCC tariff. The company paid $300,000 to settle these claims.
AGL was accused of improperly booking freight under service contracts with UASC, Cosco, Evergreen Line, Zim Integrated Shipping Services and Yang Ming Line to which it was not a signatory. They were also accused of charging rates in violation of their NVOCC tariff and paid $350,000 in a compromise with the FMC.
RWL was forced to pay $80,000 to settle FMC claims that it used "named accounts" in an Evergreen service contract to secure lower rates.
The FMC alleged that WIT shipped goods under service contracts with Zim and Mediterranean Shipping Co. to which it had no access and WIT paid $60,000 to settle the allegations.
Razor also was accused of wrongly shipping goods under a contract to which it had no right and charging rates that violated its NVOCC tariff. That contract was with Maersk Line/Safmarine and the company had to pay $50,000 to the FMC.
Contact Dustin Braden at dustin.braden@ihs.com and follow him on Twitter: @dustin_joc.