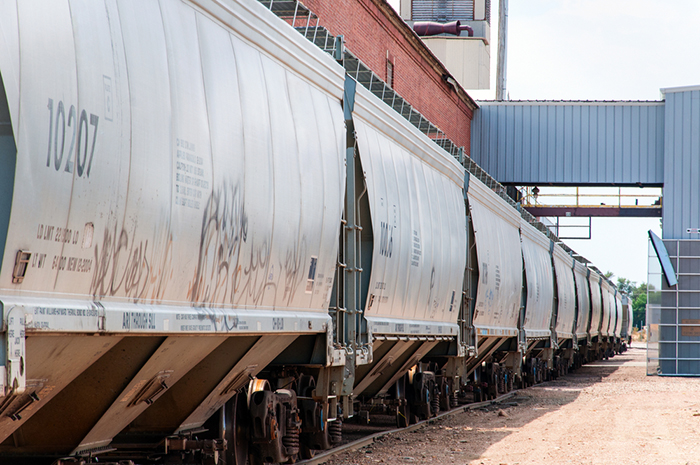 Japan's Sumitomo Mitsui Trust Bank Ltd. will indirectly acquire half of Illinois-based Midwest Railcar Corp., making inroads into the increasingly lucrative U.S. freight railcar leasing market.
The leading trust bank in Japan and its subsidiary, Sumitomo Mitsui Trust Panasonic Finance Co., have agreed to indirectly purchase a combined 50 percent stake in Midwest Railcar from major Japan trading house Marubeni Corp.
"The freight railcar industry in North America has shown its expansion along with the growth of the U.S. economy and has become a prosperous market," Marubeni and its partners Sumitomo Mitsui Trust Bank, Sumitomo Mitsui Trust Panasonic Finance said in a statement.
Midwest Railcar provides freight railcar leasing services in North America to major railway, grain, food, and mining companies, manufacturers and others. The company posted $225 million in sales in the fiscal year ended March 2015.
The companies intend to leverage the experience Marubeni has accrued through its time in the railcar leasing market to achieve further business growth, they said.
The value of the deal has not been made public but the Nikkei business daily reported that the deal is believed to be worth just over 20 billion yen ($167 million).
Marubeni holds a 100 percent stake in Midwest Railcar through its two wholly-owned U.S. subsidiaries – Delaware-based Marubeni Rail Transport Inc. and New York-based Marubeni America Corp., with Rail Transport and America holding stakes of 80 and 20 percent, respectively. Marubeni America's 20 percent stake will be transferred to Marubeni Rail Transport.
After the Midwest Railcar-stake transfer from Marubeni America to Marubeni Rail Transport, Sumitomo Mitsui Trust Bank and Sumitomo Mitsui Trust Panasonic Finance will take stakes in Marubeni Rail Transport of 19.9 percent and 30.1 percent respectively.
The Marubeni Rail Transport-stake transaction is scheduled to be completed by the end of March. Marubeni will retain the remaining 50 percent stake in Marubeni Rail Transport.
Contact Hisane Masaki at yiu45535@nifty.com.