India Special Correspondent | Apr 28, 2016 11:35AM EDT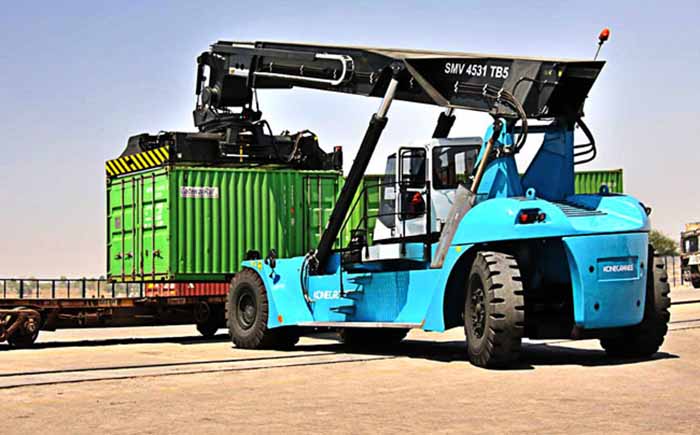 Struggling with container freight station throughput and intermodal volume declines amid sluggish global demand and other operational challenges, India's largest port-based logistics provider, Gateway Distriparks Ltd., reported its net earnings tumbled nearly 42 percent year-over-year in fiscal year 2015-16, which ended March 31.
Group net profit fell to Rs. 110 crore (about $17 million) in 2015-16 from Rs. 188 crore the prior year even as consolidated revenue was up 4.7 percent from Rs. 1,233 crore to Rs. 1,291 crore, the Mumbai-based company said in a filing to the Bombay Stock Exchange.
"The international trade during the year has been flat and export volumes have shown a significant decline during the year," GDL said.
The company said a temporary disruption in cargo handling at its facilities in Jawaharlal Nehru Port Trust and Chennai Port added to the volume declines, but operations are now normal.  
On the rail front, GDL said slowing export trade coupled with service complications on the northern corridor brought on by heavy rains to weigh down its intermodal business.
Fourth-quarter net income plunged 46 percent from January to March 2015 to Rs. 26.5 crore on quarterly operating revenue that fell 3 percent year-over-year to Rs. 258 crore.
In the last quarter, GDL's container freight station throughput declined 1.4 percent from the previous three months to 85,367 twenty-foot-equivalent units, while its rail volume was down 1 percent from October-December 2015 to 50,675 TEUs.
At the same time, the company sees strong growth prospects for its cold chain logistics segment, which is operated under its subsidiary Snowman Logistics Ltd., which opened new warehouses and capacity in Bangalore, Mumbai and Jaipur over the last year.
GDL has also embarked on two other major projects, including a 35-acre rail-linked inland depot at Viramgam, near Ahmedabad in Gujarat State, and a 48-acre container freight station at the rapidly growing and privately-operated Krishnapatnam Port.