Eugene Gerden, Special Correspondent | Dec 31, 2015 10:17AM EST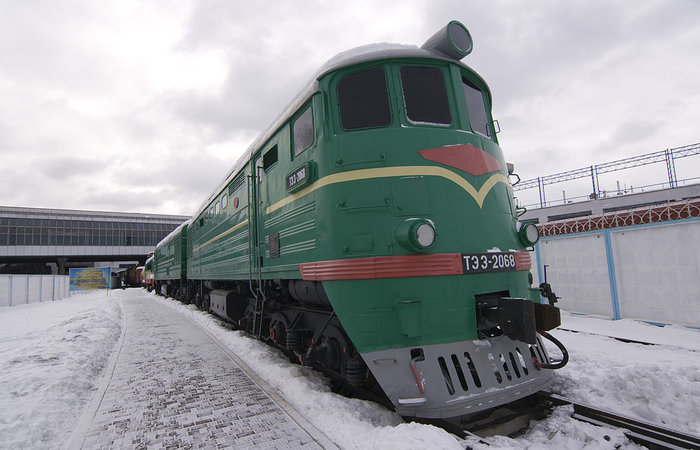 Containerized cargo passing through Kazakhstan between Asia and Europe is on track to hit 1.7 million 20-foot equivalent units annually by 2020 after volume through the key hub rocketed 34 percent year-over-year to roughly 47,000 TEUs in 2014, according to the national rail operator.
Kazakhstan is gradually becoming one of the biggest transit hubs on at least three Asia-Europe directions: between Europe and China; from China through Turkey to the Caucasus countries; and between China, Russia, India and Gulf countries, said Askar Mamin, president of JSC "NC" Kazakhstan Temir Zholy.
The number of container trains transiting Kazakhstan increased 57 percent to 1,290 from 2014 to 2015
While door-to-door containerized rail transport continues to be more expensive than sea transport, with rail costing $8,000 and sea costing $3,000, rail is much more efficient in terms of time, taking 14 to 15 days versus 40 to 45 for sea transit, Mamin said.
Sea transit will likely remain cheaper going forward as the Asia-Europe spot rate has fallen for most of the year due to overcapacity and the trend seems unlikely to reverse itself anytime soon, with some analysts saying overcapacity will last at least through the next year.
The most recent reading of the Shanghai Containerized Freight Index found on JOC.com's Market Data Hub pegged the cost of shipping a 40-foot container from Shanghai to North Europe at $573, a decline of 50 percent from the same week last year. The rate from Shanghai to the Mediterranean was down 61 percent from last year to $510.
Contact Eugene Gerden at gerden.eug@gmail.com.