India Special Correspondent | May 23, 2016 9:10AM EDT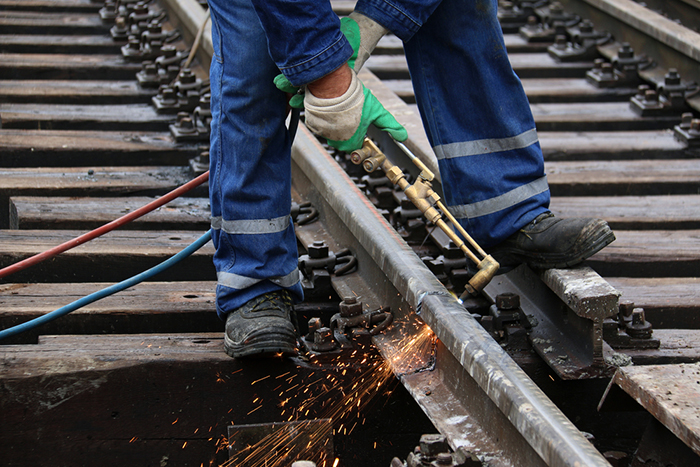 India's port connectivity infrastructure, which is a source of regular frustration for shippers and logistics providers, should show some improvement in the coming years.
The government of India last week announced that the Ministry of Shipping already awarded three port rail projects worth Rs. 38.71 (approximately $6 million) and is working to clear another 18 investment proposals under its flagship "Sagar Mala" infrastructure program. 
The finalized projects include two intermodal routes connecting the eastern Port of Visakhapatnam, involving a total cost of Rs. 26.03 crore, and a Rs. 12.68 crore project at Chennai Port. Work on all of these new facilities is due for completion early next year.
"These projects will help increase connectivity and efficiency of ports," an official statement said.
The statement also said Indian Port Rail Company Ltd., a special-purpose vehicle that is based on equity participation from major state-owned ports and Indian Railways, will handle the construction. A previous government statement said authorities have identified 40 last-mile connectivity and internal port rail projects at major ports with a total investment of Rs. 2,372 crore under the Sagar Mala scheme, which aims to make cargo movements in India more efficient and reliable.
For Chennai, the new rail project will help spur shippers to convert containerized freight normally hauled via trucks to the rails, especially as the port is offering special incentives for rail traffic. With that shift, the public port could deal with some of the cargo bottlenecks in the harbor that have prompted many mainline carriers, including Maersk Line, to shift their weekly calls to nearby private ports, including Kattupalli and Krishnapatnam.
India has 12 major ports that are administered by the union government. These landlord portare often plagued by congestion and delays caused by volume surges, labor disruptions, long truck turn times and intermodal bottlenecks, increasing the cost of transport for shippers.
The Narendra Modi-led government, which has made infrastructure development a top priority, has been pouring large amounts of effort and investment into the country's freight transport system in an attempt to rev up the economy.
To that effect, authorities in April set up a high-profile, three-day investor conference in Mumbai to showcase the potential for investment in the country's maritime field and succeeded in awarding nearly 140 public-private-partnership contracts valued at about Rs. 83,000 crore (about $13 billion).
Port and hinterland investments will be needed to help India handle increasing container traffic. Port statistics compiled by JOC.com show container volumes at India's major public ports increased 3 percent year-over-year in fiscal year 2015 to 2016, which ended March 31, to 8.2 million 20-foot-equivalent units.