JOC Staff Report | Sep 08, 2016 10:19AM EDT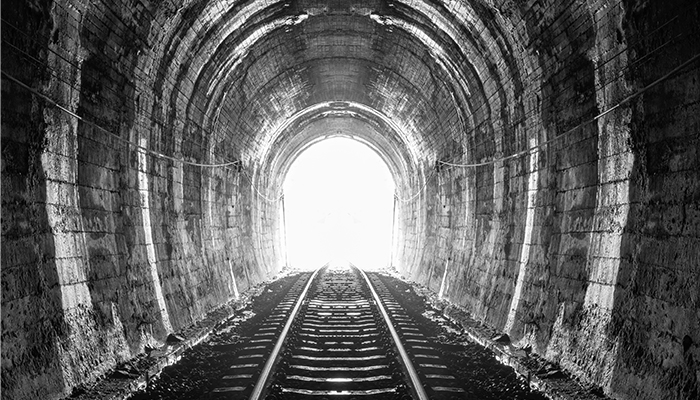 On Aug. 17, JOC.com Executive Editor Mark Szakonyi and Associate Editor Reynolds Hutchins sat down with five prominent executives to discuss trends, outlook, and operational issues in the international and domestic intermodal market. In the first of this two-part Q&A, Joni Casey, president and CEO of the Intermodal Association of North America; Katie Farmer, group vice president of consumer products at BNSF Railway; Adriene Bailey, chief strategy officer at Yusen Logistics' Americas division; David W. Manning, president of TCW; and Michael B. Wilson, senior vice president of Hamburg Sud North America, address the soft market, the impact of ocean alliances and consolidation, and what the intermodal industry has done — and what still needs to be done — to improve supply chain efficiency. The conversation will continue at the 2016 Intermodal EXPO in Houston Sept. 18-20, and in the Oct. 3 Journal of Commerce.
Joni Casey: Just to set the stage for our conversation, we've got losses in all of our markets as of July's numbers. Trailers are down significantly as they have been, based on Triple Crown comparisons. Domestic shipments were down 1.1 percent, and all domestic loads, with the trailer impact, were down 6.9 percent. International shipments were down 10.9 percent for a total decrease in July volumes of 9 percent.
While it's disappointing to have declines in all the market segments, if you look at when the Fourth of July occurred, we think that is an influencing factor because it looked like most of the domestic shipments pushed to the end of June versus July because the holiday occurred on a Monday. We'll see what happens in August to see whether that was a primary factor. The sense from our analysis is that maybe businesses accelerated their shipments to arrive prior to the Fourth of July to get loads into the pipeline. And there's history to justify that. So, we'll look at August to see if that was an anomaly. The overall market is fairly weak right now.
Not to paint too rosy a picture, but domestic intermodal shipments were still up 4 percent for the first seven months of the year.
JOC: How much do you think the Triple Crown restructuring is playing into that?
Casey: It's almost the total impact on the trailer decline. We've seen this starting at the end of last year and continuing through the first seven months of this year.
JOC: With those lackluster volumes in mind, what are you hearing in terms of the health of the peak season?
Michael Wilson: I think it's important that in discussing IANA's numbers, we recognize that the volumes from 2015 were off normal trends because of the West Coast labor issues. And some of your comparables aren't really — let's call them true comparables — given that.
Katie Farmer: We are seeing significant headwinds in several of the commodity sectors across our railroad. Low oil and gas prices in addition to the strong dollar are certainly exerting downward pressure on several of the commodities we move. As such, we're not anticipating a significantly increased volume during our fall peak this year. But certainly, as always, we are prepared, and we have the capabilities to handle whatever our customers want us to move. We've implemented significant risk investments to prepare for peak season. Our intermodal speeds are at the top of the industry right now, so we're seeing these investments pay off. We're prepared in the event of another (tough) winter. All the railroads really have preparation plans in place. Our operating division has reviewed its winter action plans, and we will be prepared in case of extreme weather. But, again, we don't anticipate seeing any kind of significant ramp-up in peak volumes.
JOC: Why do you think that might be?
Farmer: It's the combination of consumer spending, high retail inventory and low crude and oil prices. The relatively strong dollar should be helping, but we're just not seeing consumer spending that would typically drive international volumes off the West Coast.
Casey: I think another component here is that the consumer spending that's happening seems to be more on the soft side versus the hard, tangible goods. Services are getting a higher degree of spending, and that wouldn't translate necessarily into (intermodal) shipments.
JOC: Is this going to be a long-term issue or are we just seeing a holiday shift this year?
Casey: Based on an examination of the IANA numbers and discussions with our analysts, we're looking for peak to maybe extend through October. Last year, it happened a little earlier. It's a little bit premature to speculate, but really the prediction is that the peak stage will run through October give or take, as opposed to September. We saw more of the volumes hitting in August and September last year.
Whether that's the new norm, I don't have any sense of that. We're cyclical. Every couple of years it seems like there are subtle changes. Five, six years ago, we had a much more pronounced spike at our peak, and it was predictable. It just hasn't been as predictable over the last couple years.
Wilson: I think if you look at the imports, they're projected to go up to, some people say, 1.2 to 1.5 percent for this year. I think the exports are also part of the story because exports are down. They're down over 2 percent, and we anticipate that's going to continue to deteriorate, given the strength of the dollar and the overall global economy. Import intermodal drives a significant portion of international intermodal, but export also has a play in that. When you look at the ships leaving Asia, we're seeing improved utilization over the past couple of months. That's driven not only by increased cargo, but also there's additional density that's causing overcapacity; several lines have sideline strengths and have moved capacity into other arenas. There's also been a control on the capacity. But we do see moderately improved bookings, and we would expect that to roll over into a moderately increased peak season.
JOC: Have you pulled out much capacity?
Wilson: Unfortunately, (Hamburg-Sud) doesn't operate a lot of capacity in the trans-Pacific trade. We're a slot buyer, so from that perspective, we don't operate the vessels. But I don't think you saw a significant amount of capacity taken out. There's still excess capacity in those trade lanes.
David Manning: We have actually seen volumes start to pick up at our East Coast terminals. We operate in the Southeast primarily, and those that are affected include Charleston, Savannah, Columbia, Charlotte and Atlanta. We've seen these increases over the last four to five weeks. But we've also seen a big decrease on the western side, which would primarily be product coming through the West Coast by rail to Memphis. It's really deteriorated, and it has been a slow year for that market. In terms of trucking in general, our (American Trucking Associations) economist says inventories are still extremely high. They dropped some over the last several months, but not significantly enough. He believes we are going to continue to see soft freight until inventories get back in alignment.
Wilson: The inventory sales ratio is just about 1.4. It's the highest since mid-2009.
Casey: I think it's projected to go even higher.
Wilson: Regarding imports into the United States, we're lucky if we get to 1.2 percent (growth) for this year. Some people say it's not even going to make it that high. I don't think you're seeing significant growth in import volume. I do think you'll see an increase during the peak season due to the back-to-school and holiday seasons, but you've also seen several months of significant decline. So you're seeing slight troughs and you're seeing slight growth.
JOC: Considering everybody here is from a little bit different part of the intermodal supply chain, how do you see intermodal rail adapting to the massive discharge of containers from the new ships, and what role does intermodal rail have in potentially mitigating some of these congestion flashpoints?
Farmer: We certainly know that ocean carriers are operating in a challenging environment right now. And while the industry consolidation has improved the size and the scale to keep costs low on the water, it certainly has driven some challenges on the landside. Previously, 70 to 80 percent of the volume that came into a terminal would be handled by one railroad and one dray model.
Now, at those same terminals, the arriving vessels have multiple container owners. Each shipper has a different chassis model in some cases, a different trucking arrangement, a different destination and, in a lot of cases, a different railroad serving it through that same terminal. Volume is being pushed to have multiple and smaller blocks, and that's really reducing the efficiency on the landside. That's why we are working closely and very supportive of projects like TraPac, and the Middle Harbor Project at Long Beach Container Terminal. We really believe those things are so critical for us to be able to address some of the efficiency opportunities on the landside.
That said, there's obviously more we can be doing to improve. One of the things we're certainly focused on is our Southern California International Gateway Project that we had proposed. We felt that would eliminate bottlenecks caused by long over-the-road segments. We believed that was critical to ship containers moving toward their final destination. Those are the things we were focused on to help improve, and really support, the vessel alliances on the water and try to generate the efficiencies on the landside.
Wilson: The idea that we could try to develop additional density points at the major gateways is really important to keep the trains moving. There are some times when cargo comes off vessels and because of the lack of density, or the lack of capacity from a density perspective, the first train leaves on a Monday, the second train leaves on a Tuesday and then sometimes you have cargo coming off a ship on a Monday and, because of the lack of density, it's not moving out until three or four days later.
If we can create more density coming into large and mega-terminals like the Middle Harbor Project and TraPac, I think that's going to help. I just would caution when we talk about consolidation. There's been very small consolidation so far even with CMA CGM taking over APL, Hamburg Sud with CCNI, and Hapag-Lloyd with CSAV. The industry consolidation we speak of isn't really taking any ships out of the water. I think what we're seeing is the introduction of mega-ships causing peak volume exchanges, which really stresses the infrastructure beyond what it was designed for. We have to take a hard look at how we're using the capacity that's there and how are we going to design that capacity better in the future to handle these mega-exchanges. (Editor's note: This interview occurred prior to Hanjin Shipping's bankruptcy filing.)
JOC: What's the impact on drayage?
Manning: We see it now when bunching occurs and vessels get out of rotation, so you have two ships calling at the same time. There are peaks and valleys, and you can't build everything for Easter Sunday and only use it one day a week. Also, we see customers who are demanding service and everything can't be delivered on the first day. There's a little bit of concern about how truckers are going to be able to level all that out through the course of the week and how we can accommodate the large volumes, both import and export, yet still truck six, seven days a week with some sort of leveling effect.
Adriene Bailey: I do think in ports where you have multiple terminals where the vessels are calling, the old model of a dray provider always going to the same terminal to pick up that freight has changed. Now, it is impossible to predict which terminal they will be calling on any given day, for any given set of freight that is discharged. That feeds a lot of the challenges in terms of dray providers operating efficiently.
Manning: Chassis are a challenge with those multiple terminals and peaks and valleys, as well.
Wilson: As we look at the alliances changing in next year's first quarter, it's like rearranging the cards in the deck. It behooves us to address that effect, even though we don't know how it's going to play out until later in the year.
JOC: What were some of the lessons the intermodal industry learned about best practices when it comes to handling the complications that arise from these massive vessel-sharing alliances?
Bailey: You must be very proactive. Get as far in front of it as you can, because waiting to figure out on the backside what the downstream implications are makes it very difficult for shippers to react and respond to some of the adjustments that need to be made.
Wilson: One of the lessons I see looking back is that, in many cases, the vessels were calling proprietary terminals depending upon who was in the alliance, and you could have a service calling different terminals and two to three terminals every week. That creates a lot of confusion. If there's a lesson to be learned, it's to try to minimize the diversity of terminals called in these major alliances. I think it would certainly streamline the distribution of the rail cargo for sure, but it also adds some clarity for the local customers picking up their cargo.
Farmer: What it really comes down to for customers is service. We have to capture every efficiency opportunity we can. Not only are we going to leverage the significant investments we have in our infrastructure, but we have to continually look for ways to draw waste out of the supply chain and capture every efficiency. It's also about velocity and on-time performance. It's about consistency in the product. What we like to talk about is that, it's truly about being more truck-like with our intermodal rail product.
We have to focus on our customers' freight demands and work hard to demonstrate value to our customers. But we have to be consistent, and we have to be flexible, and we have to be efficient.
Bailey: We see a lot of positivity in the actual service product on rails and don't hear a lot of issues from the shipper community with regard to that. That doesn't, from my perspective, resonate as a top-of-line issue. The other thing I wanted to point us toward is that there are still lots of opportunities on the street side to get better and, to Katie's point, even get more truck-like and make that more seamless behind the scenes.
There are still a lot of empty miles in the intermodal network, on the street side. And one of the things the industry did through IANA is to create a street interchange app that's making it easier for the variety of dray carriers and providers out there to move a box from one load to another without having to go back to a rail ramp or back to a container yard. That creates a lot of value on many levels: empty miles, internal congestion, just a waste of time and energy. That eventually will find its way back in to shipper value in terms of lowering the cost structures that we have and attracting more boxes into the intermodal network. It's about where the differential point is between truck and rail.
Manning: The opportunity for better information sharing, and predictability, still exists. We don't like appointments as truckers, but I do think we can do a better job of informing, whether it's at the rail or the port level, as to what the priorities are for pickup, what trucks are coming to get, or what customers are expecting. We did a simple thing with the Georgia Ports Authority where we started sending a spreadsheet every day of the order (in which) we were going to be picking up loads. It means a lot more opportunity, if we share information to try to make the service more truck-like, more predictable, and everybody isn't looking from a silo perspective within their own segment. 
Coming soon on JOC.com: the rail-truck convergence.