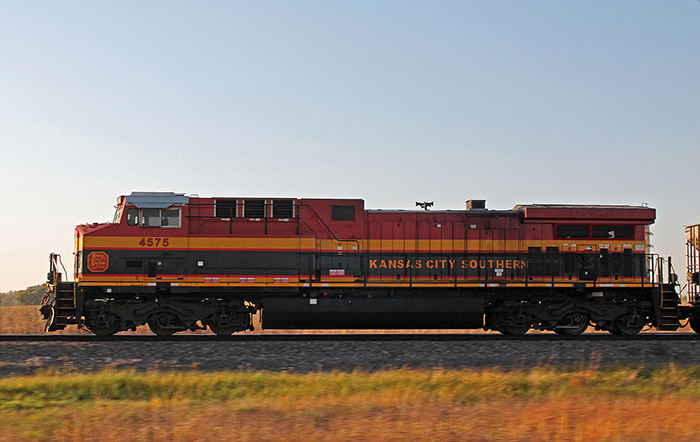 Kansas City Southern Railway announced Wednesday that Patrick Ottensmeyer, the company's sitting president, will succeed retiring chief executive officer David Starling.
Ottensmeyer, who has been with KCS for roughly a decade, will assume his new role at the Missouri-based railroad July 1.
As part of the KCS executive succession plan, Starling will stay on as senior advisor to Ottensmeyer during a transition period that will last from July 1 until his full retirement takes effect on Dec. 31.
Starling will also remain a member of the KCS board of directors until May 2017. Ottensmeyer will join the company's board of directors upon becoming CEO.
Ottensmeyer joined the railroad in 2006 as its executive vice president and chief financial officer. In 2008, he was named executive vice president of sales and marketing and named president in 2015.
"Pat has served in several leadership roles within the company," Robert J. Druten, Chairman of the Board of Directors of Kansas City Southern, said in a statement. "The board firmly believes Pat is the right person with the right experience and skills to lead KCS and help the company capitalize on its tremendous long-term growth opportunities."
The railway has faced some considerable challenges recently and says it remains "cautious" heading into 2016, after a soft market contributed to a rocky 2015 and promises to do the same in the new year.
Profit for the first quarter of 2016, excluding lease termination costs in 2015, was flat. First-quarter volume at the railway, which has been struggling to maintain healthy intermodal growth, fell for the second quarter in a row, after growth slowed considerably in prior quarters.
Reduced intermodal growth, as well as plummeting coal and energy-related cargo, have weighed heavy on the railroad's margins, as they have for nearly every other Class I railroad in North America. KCS, though, faced some challenges unique to its own network in the first quarter that dragged on profit.
Heavy storms and flooding that blasted the South in March pushed the waters of the Sabine River dividing Louisiana and Texas to historic highs, forced the closure of some of KCS's main lines and took a chunk out of the railway's intermodal business.
The railway's intermodal business was also hit hard by the retooling and shutdowns of several automotive plants it serves. Ottensmeyer, however, has said that he is confident the company's critical auto business will bounce back.
"After the retooling is complete, there will be a gradual ramp-up period before all of the quality and new model issues are resolved, but we continue to be optimistic about our automotive business," Ottensmeyer told analysts and investors on a first-quarter conference call in April.
Contact Reynolds Hutchins at reynolds.hutchins@ihs.com and follow him on Twitter: @Hutchins_JOC.