E. Hunter Harrison, President and CEO | Jan 16, 2013 9:10AM EST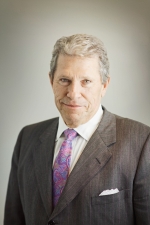 The railroad industry has made some progress in seeking out costs and eliminating them. As the economy recovers, maintaining that focus will be essential in ensuring railroads' ability to gain a fair share of the freight that will come back into play. Let me explain: There's business out there the industry can't afford to pursue, because our costs are too high to make these shipments viable. When the cost level falls, railroads become competitive on freight it couldn't compete on before.
Take, for example, CP's realignment of its yards. We've reconfigured operations at four of our most expensive hump yards and begun flat-switching at a lower cost. By simply redesigning our train plan and assembling blocks of cars at origin, we route more cars in such a way that they need not be broken up and re-blocked as many times en route. We can now get by without all the expensive hardware and manpower a hump yard entails. Meanwhile, we've got cars turning faster, which enabled us to return 5,400 leased freight cars through last fall.
The key part of all this is understanding that cost control, efficient asset utilization and superior service to customers aren't mutually exclusive concepts. In fact, they go hand in hand. You set a schedule, you tell customers what you're going to do, and then you follow through. Because cars move according to a trip plan, they're where they need to be when the time comes to move them along for the next load.
It's about creating a service customers are willing to pay good money for, which reinforces the goal of having equipment move in a predictable manner.
Visit Canadian Pacific online.