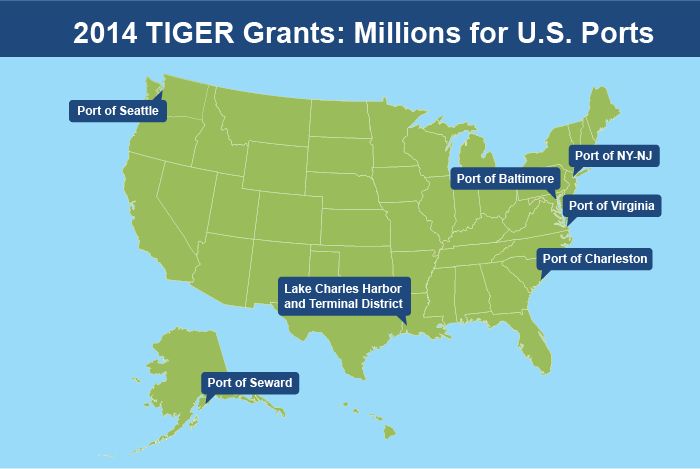 U.S. ports are under increasing pressure to modernize their facilities to handle larger vessels and keep their existing infrastructure up to par. Fortunately, for some ports, Uncle Sam is giving them a boost via Transportation Investment Generating Economic Recovery (TIGER) program. Seven ports will receive about $73.4 million in grants, helping them fund projects worth $328.8 million total. Click ahead for this year's winners.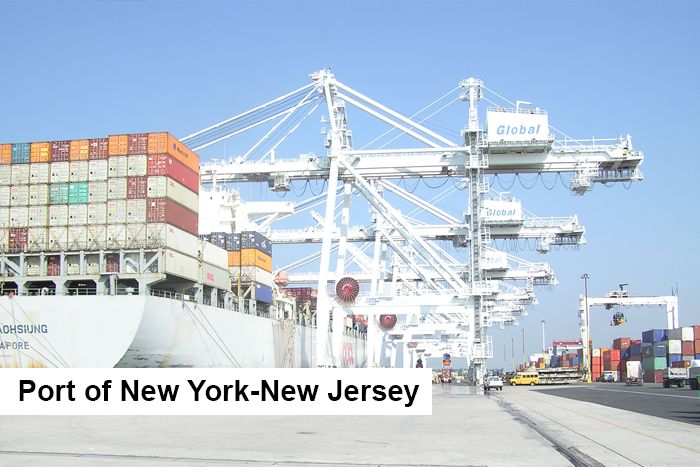 Port of Newark Container Terminal Access Improvement and Expansion Project
Total project cost: $53.9 million
Grant funding: $14.8 million
The Port of Newark suffers from chronic trucking congestion and the access improvement and expansion project aims to fix that and more. The plan calls for crews to demolish dry and refrigerated warehouses and gate facilities, then pave all areas and construct new gates that include truck comfort and service stations. An additional 31 acres of the port's yard will be dedicated to expanding terminal capacity.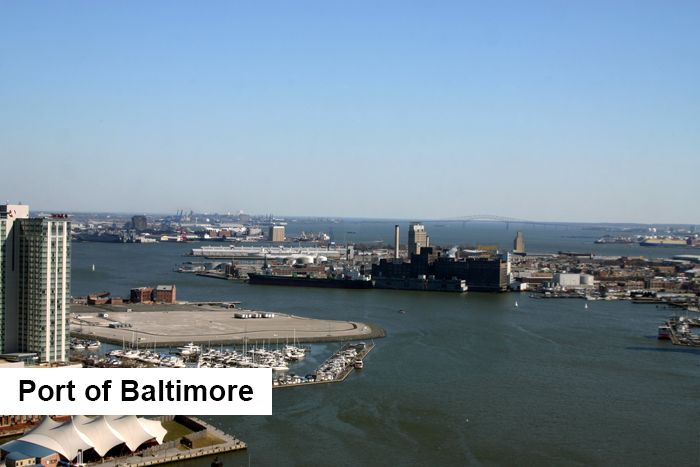 Hanover Street Bridge Plan
Project Cost: $1.8 million
Grant funding: $1.1 million
The Hanover Street Bridge is nearly 100 years old, and connects the city of Baltimore with the Port of Baltimore. The $1.8 million project will focus on creating a plan to study feasible methods of rehabilitating or replacing the bridge. With the plan in place, Maryland officials are hoping to encourage economic development and private investment in the waterfront area.
Port of Virginia's Norfolk International Terminal
Total cost: $31 million
Grant funding: $15 million
The $15 million in TIGER funding will go specifically towards the final piece of a construction project needed to connect Norfolk directly to Interstate 564, thus taking truck traffic off of residential streets. Not only will it remove 60 percent of truck traffic from the city streets, but the Port of Virginia hopes it will also allow truckers to move more than one load to and from port each  day. The project is expected to increase terminal capacity by 1.2 million TEUs and port officials hope it will also relieve port gate congestion and improve efficiency.
Port of Charleston's Wando Welch Terminal Rehabilitation
Total cost: $86.3 million
Grant funding: $10.8 million
Port of Charleston plans to use its grant money to pay for structural repairs of damaged piles at Wando Welch Terminal Wharf, which was originally built to handle 4,500 TEU ships but has been damaged by handling ships topping 9,200 TEUs. Repairing the terminal is more cost effective than dredging to a new part of the harbor, port officials say. The overstressed infrastructure will see improvements to the berth and wharf stability, and upgrades to landside crane rails, beams and pilings. The upgrades should help the Port of Charleston tend to larger ships, as it's the deepest harbor in the south Atlantic.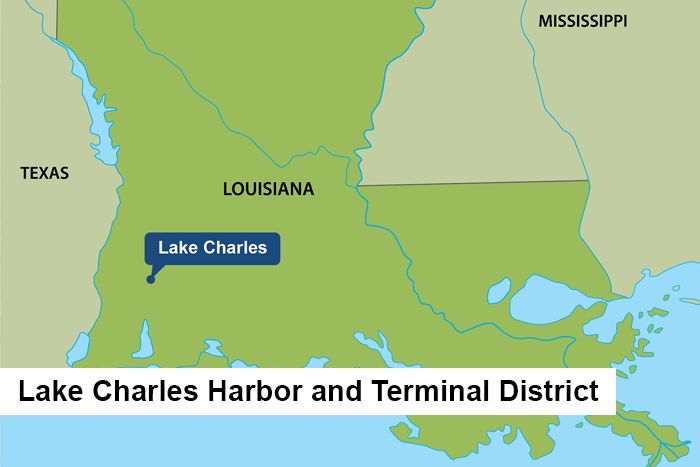 Lake Charles' BT1 Infrastructure Expansion Project
Total Project Cost: $86.7 million
Grant funding: $10 million
TIGER funds will be used for the construction of new vessel berths and a new bulkhead, along with dredging to the Lake Charles Harbor Terminal District. The berth expansion will enable the port to meet increased demand at its Bulk Terminal 1 (BT1). The entire project increases the port capacity by 124 percent, which is critical because docks are already at full capacity. The improvements will also help the port battle sea-level rises and hurricane forces. The project area is served by Union Pacific Railroad and Kansas City Southern Railway.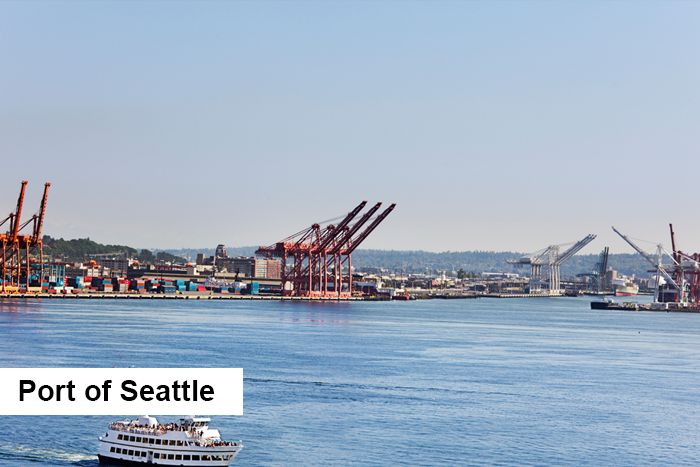 Port of Seattle's Terminal 46 Rehabilitation Program
Total cost: $66.1 million
Grant funding: $20 million
The massive rehabilitation project is much like the work being done to Seattle's Terminal 5 and will help the terminal serve big ships. Upgrades to the terminal's crane rail will allow the terminal to handle two post-Panamax vessel simultaneously, and construction of a new road for truck traffic to and from the port's rail yard will ease congestion. Terminal 46 handles 20 percent of the port's total container traffic, and port officials hope that upgrading will help them stay competitive with Canadian West Coast ports.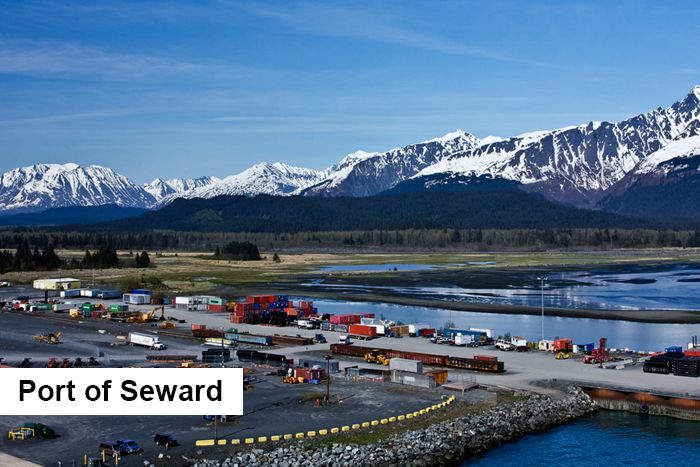 Port of Seward's Marine Terminal Expansion Plan
Total cost: $3 million
Grant funding: $2.5 million
TIGER funds will develop a master plan for the Alaska Railroad Corporation's Seward port facilities. Future plans include port and upland support facilities and a west passenger dock replacement. The port also hopes the plan can help identify opportunities to improve efficiency and capacity, as Seward handles more than two million tons of freight and serves communities as far away as the north pole.