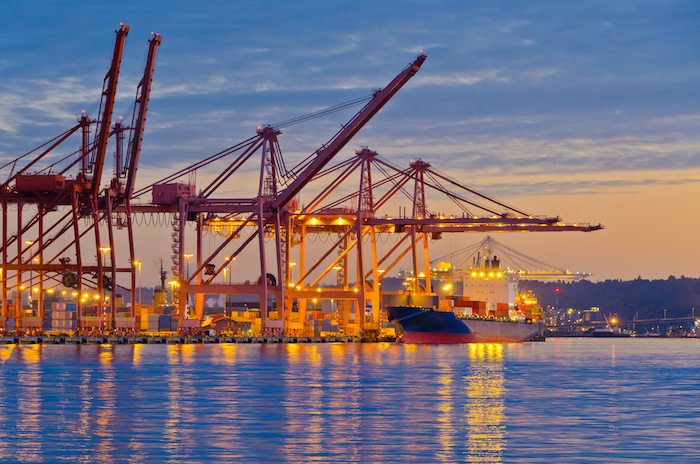 Agricultural exporters will have access to extended gate hours in Seattle-Tacoma until Dec. 2 thanks to financial support from the Northwest Seaport Alliance to help fund flex, night, and weekend gates.
The port authority in August announced an appropriation of
$2 million
for a 12-week pilot project of extended gates geared primarily toward increased imports during the summer-fall peak shipping season in the eastbound Pacific. That program was scheduled to end on Friday.
However, with exports, especially agricultural exports, especially strong right now, the port decided to extend the payments to marine terminal operators for three more weeks. "Based on the positive feedback we received from our customers, we are pleased to offer three additional weeks of the extended-gate program," said Dustin Stoker, the port's chief operations officer.
Over the past 10 weeks, terminal operators ran 50 to 70 hours of additional gate time each week, and the port intends to reimburse terminal operators up to the $2 million that was originally authorized for the program. The peak season for exports in the westbound trans-Pacific usually runs from late fall through March of the next year.
The Northwest Seaport Alliance program includes flex gates from 7 a.m. to 8 a.m., lunch gates Monday through Friday, an off-shift gate after 5 p.m. Monday through Friday, or a Saturday or Sunday shift. Truckers should consult the websites of Terminal 18, Terminal 30, Terminal 46, Husky Terminal, Olympic Container Terminal, Pierce County Terminal, and Washington United Terminals to confirm each facility's detailed schedule.
Exports through the West Coast have been relatively strong all year. The Port of Oakland this week announced that containerized exports reached a three-year high in October, increasing 20 percent from October 2015. Oakland's exports during the first 10 months of 2016 are up 10 percent from the same period last year.