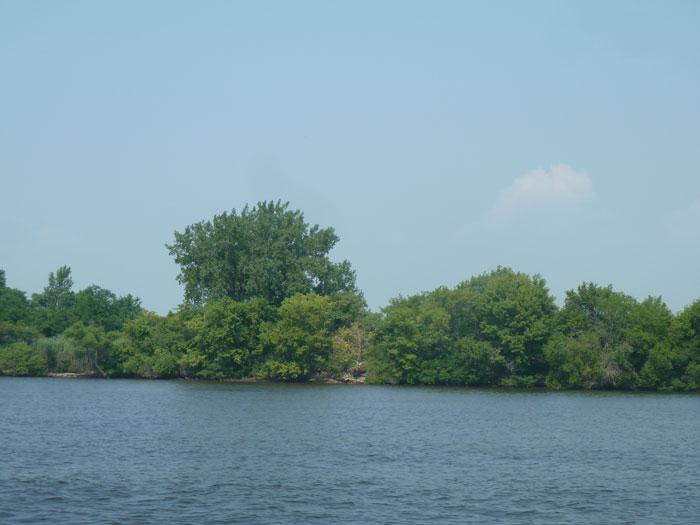 The Philadelphia Regional Port Authority is seeking "expressions of interest" from potential developers of Southport, a 200-acre Delaware River waterfront site where a container terminal had been planned.
Southport is adjacent to the Philadelphia Navy Yard. The site is still being considered for a container terminal, but there's also interest from Philadelphia Energy Solutions, which owns the former Sunoco refinery nearby.
The company's CEO, Philip L. Rinaldi, told the port authority board at its monthly meeting that tankers and container ships at Southport "are not mutually exclusive," the Philadelphia Inquirer reported.
International Longshoremen's Association officials want to ensure that containerized cargo isn't crowded out of scarce waterfront property. "We cannot stevedore a vessel on Broad Street," said James Paylor, Philadelphia-based ILA international vice president.
Last year it appeared that Delaware River Stevedores and parent companies SSA Marine and Ports America were on track to develop a container terminal at Southport. However, the group withdrew its proposal in April when it could not secure a major ship line as a partner.
Growth in containerized cargo was a primary justification for deepening the port's 40-foot-deep channel to 45 feet. The deepening project is on track for completion in 2017.
Philadelphia's container traffic during the first six months of this year totaled 219,060 20-foot-equivalent units, up 29 percent from the first six months of 2013.
The port authority set a Nov. 14 deadline for the expressions of interest and said it may ask for financial and business plans, which means the process could take several months.
Contact Joseph Bonney at jbonney@joc.com and follow him on Twitter: @JosephBonney.