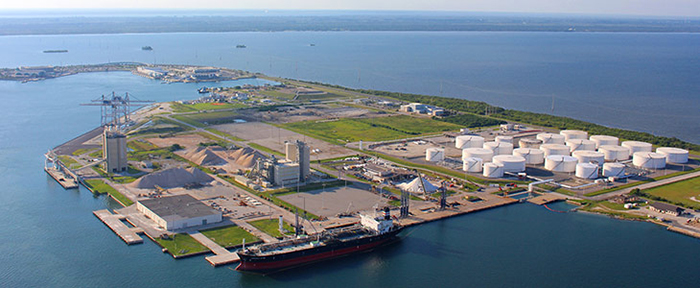 Seatrade Group's StreamLines, N.V. plans to add a call at Port Canaveral to its weekly Blue Stream container ship service between the Caribbean and Central America and Europe, giving the Florida port its first regular container service.
The vessels will call Canaveral on their way from Central America to Europe, and provide a three-day transit from Santo Tomas, Guatemala, and an 11-day transit time to Rotterdam, said Pablo Gonzales, general manager of Curacao-based Streamlines.
The weekly service will follow a 35-day rotation of Rotterdam; Tilbury, England; Le Havre, France; Martinique, Guadeloupe and St. Maarten in the Caribbean; Moin, Costa Rica; Puerto Cortes, Honduras, and Santo Tomas, Guatemala, in Central America; Port Canaveral, and back to Europe.
The Blue Stream service will use five ships with capacities of 1,300 twenty-foot-equivalent units and 250 plugs for refrigerated cargo. Reefer shipments of fresh produce and perishables are expected to be a big part of the service's cargo mix, but Gonzales said StreamLines also sees strong potential for dry containers to Europe.
He said the company was familiar with Port Canaveral, having used it for Chilean fruit imports and U.S. juice exports.
Port Canaveral announced last week that Capt. John W. Murray, president and CEO of Hapag-Lloyd USA, had been selected to succeed John E. Walsh, who last year agreed to resign as the port's chief executive officer.
Under Walsh, the port contracted with GT USA, a subsidiary of Gulftainer, for development of a container terminal.
Contact Joseph Bonney at joseph.bonney@ihs.com and follow him on Twitter: @JosephBonney.