JOC Staff | Jan 06, 2016 5:38PM EST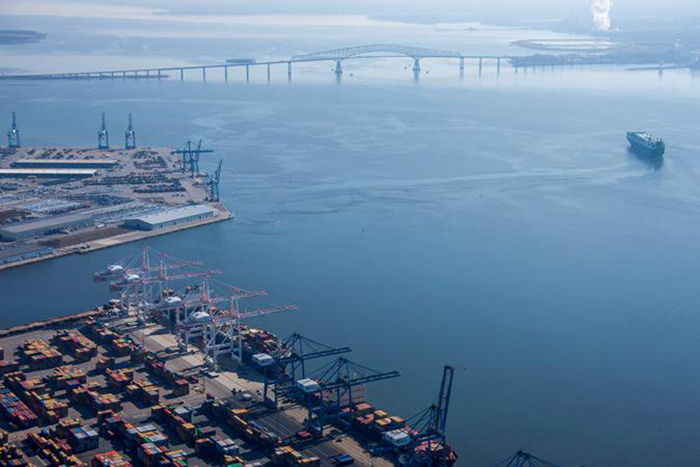 CSX Transportation and Ports America Chesapeake have signed an agreement handing management of the Port of Baltimore's intermodal container transfer facility to Ports America.
Port officials said the agreement by the companies to put the ICTF and container terminal under the same management would improve efficiency and productivity at the port.
"With the expansion of the Panama Canal, we see tremendous growth opportunities at the Port of Baltimore," said Ports America CEO and President Michael Hassing. "Having direct on-dock access to rail service is a significant competitive differentiator."
On-dock rail is receiving increased attention from ports seeking to handle cargo surges accompanying larger ships, including those that will be able to transit the larger locks scheduled to open this year at the Panama Canal.
"This agreement between CSX and Ports America Chesapeake is the first step in creating a business model that will work long term," said Jim White, executive director of the Maryland Port Administration. "This also will help us become more competitive with attracting discretionary cargo destined for the Midwest."
Baltimore is one of four U.S. East Coast ports with 50-foot-deep channels considered key to attracting the new breed of larger ships. The others are Virginia, Miami, and New York-New Jersey.
Other East Coast ports are working to deepen their waters to accommodate the larger ships that will pass through the expanded Panama Canal. Savannah is dredging to 47 feet and Charleston is working to deepen its channel to 52 feet. Port Everglades and Boston will begin dredging to 48 feet and 50 feet in 2017.