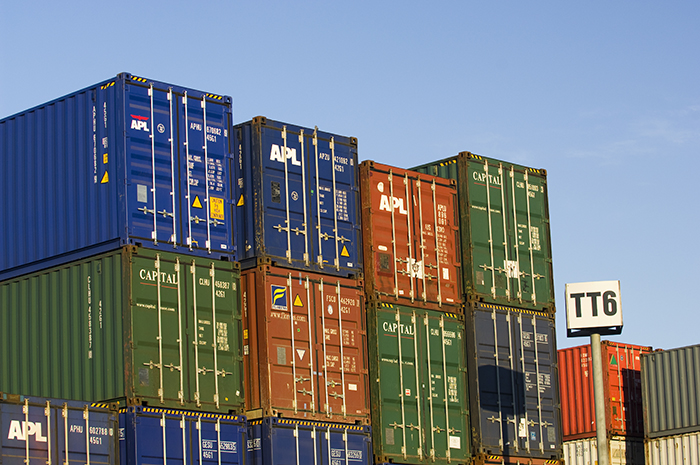 West Coast ports are poised to regain market share lost to East and Gulf Coast ports following Friday's official announcement by the International Longshore and Warehouse Union that the membership voted 67 percent in favor of extending the coastwide contract by three years to July 1, 2022.
"The certainty that comes with this contract extension is great news for all of Southern California," said Gene Seroka, executive director of the Port of Los Angeles, the largest US containerport. Seroka said five years of labor peace will give beneficial cargo owners, ports and carriers the ability to concentrate on "building our supply chain as we continue to focus on delivering innovation, value and efficiency for the US importers and exporters."
West Coast ports since 2005 lost 12 percent market share, from 79 to 67 percent, of US imports from Asia, according to PIERS, a JOC.com sister product within IHS Markit. The coastal market share shift was due to expansion by retailers of distribution centers near East and Gulf Coast ports since 2002, labor disruptions that accompanied the 2002 and 2014 coastwide ILWU contract negotiations and expansion of the Panama Canal, which opens to East Coast ports access by the mega-ships with capacities up to 14,000 20-foot container units that have been calling at West Coast ports for several years now.
The ILWU rank and file on July 28 voted to approve an extension of the current contract, which was set to expire on July 1, 2019, for three years. However, by union rules, the vote had to be certified by the ILWU Coast Balloting Committee, which occurred on Friday. The baton has now been handed to the International Longshoremen's Association and the East Coast management organization, United States Maritime Alliance, to seek an extension of their contract, which is scheduled to expire on Sept. 30, 2018.
ILA locals and management this year have been holding talks at the local port level, but when the ILWU and Pacific Maritime Association announced the West Coast contract extension in late July, ILA President Harold Daggett instructed wage scale delegates from Maine to Texas to prepare for coastwide master contract negotiations.
Labor peace is crucial to national retailers and other beneficial cargo owners (BCOs) that have the option of shipping discretionary merchandise through the "five corners" of the United States -- the Pacific Northwest, Southern California, the Gulf Coast, South Atlantic, and North Atlantic. Supply-chain logistics planning is costly to carry out once routing decisions have been made, and logistics executives want the certainty of labor peace so they can lock in transportation and vendor services for a period of three to five years. Events such as the 2014-15 ILWU work slowdowns and PMA retaliation spawned extreme congestion on the West Coast and cost BCOs billions of dollars in tardy delivers and rerouting of cargo.
The extension of the ILWU contract was achieved by winning buy-in from ILWU and PMA negotiators to focus the talks on basic issues involving wages and benefits and avoiding hot-button issues such as jurisdiction and automation that are quite complex. The ILWU extension raises the base wage, maintains health benefits and increases pensions through July 1, 2022.
Contact Bill Mongelluzzo at bill.mongelluzzo@ihsmarkit.com and follow him on Twitter: @billmongelluzzo.