Zoe Reynolds, Special Correspondent | Aug 28, 2015 2:02PM EDT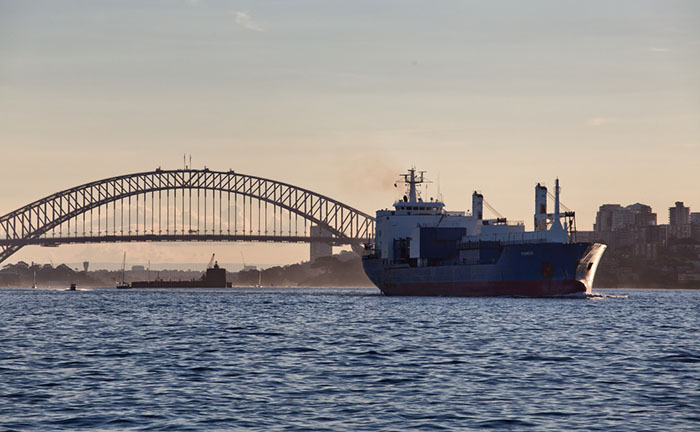 Hutchison Ports Australia and the Maritime Union of Australia agreed Friday to return to the negotiating table, preventing a looming court action and paving the way to an end of a bitter fight over layoffs at Hutchinson's Brisbane and Sydney terminals.
In a statement from the Australian Fair Work Commission, Deputy President Anna Booth said both sides had put conciliation before court action that was scheduled to begin in Brisbane Tuesday.
"I believe the parties are committed to reaching an agreement that best meets the interests of Hutchison Ports, its employees, the Maritime Union of Australia and its members," Booth said.
The breakthrough follows the controversial sacking of just under 100 dockworkers by text and email in the middle of the night on Aug. 6 and three week-long pickets culminating in a federal court ordering a temporary injunction against the layoffs.
Hutchison Ports Australia has attempted to clarify its position on its midnight text message layoffs, saying it issued redundancies to the staff and "only after careful consideration of the current business conditions and following extensive consultation."
Nevertheless, on Aug. 14 Judge Darryl Rangiah found the union had a prima facie case against the company for failing to consult over the redundancies.
Hutchison was ordered to put all workers terminated back on pay until the full hearing, though was not required to roster them back on work.
As with the nationwide sackings of Patrick dock workers in 1998, the court ruling in favor of the union is expected to lead to a negotiated outcome.
Both parties have agreed to conciliation talks convened by the Fair Work Commission and Deputy President Booth, with three days set aside for next week.
Hutchinson has been financially struggling after failing to lock in a third terminal in Melbourne earlier this year in May. According to union leaders, the layoffs are part of an effort to undercut the operator's rivals DP World and Patrick by introducing new automation in Sydney and Brisbane and launching a joint venture with International Container Terminal Services that would not use unionized labor.
"HPA has invested AUD700 million ($501 million) in the Australian operations since June 2013 and made an AUD87 million ($62.3 million) loss for the 2014 calendar year," Harriet Mihalopoulos, general manager of human resources, said in a statement. "The company has been incurring substantial losses in Australia after finding it extremely difficult to break into the current duopoly in the Australia."
Meanwhile, workers have continued to defy a Fair Work Commission ruling to disband protests outside the terminal gates in Brisbane and Sydney.
When talks ground to a stalemate earlier this week, rallies were held outside Vodafone offices in Sydney, Melbourne and Brisbane.
"Hutchison owns half of Vodafone — and putting aside the cruel irony of a telco-backed port operator sacking its workers by text — we're hitting the streets to remind the public and the company that we're still here and demand a better deal for these sacked workers," Paddy Crumlin, national secretary of the Australian maritime union and president of the International Transport Workers Federation, said in a statement.
While the maritime union has stepped back from the pickets, other unionists continued to support the sacked workers, disrupting receival and delivery.
The Fair Work ombudsman is investigating industrial action at Hutchison Ports.
When contacted, a spokesperson for the ombudsman confirmed the investigation but said that as the matter was operational, she could not comment further.
A version of this story was originally published on IHS Maritime 360, a sister product of JOC.com within IHS.