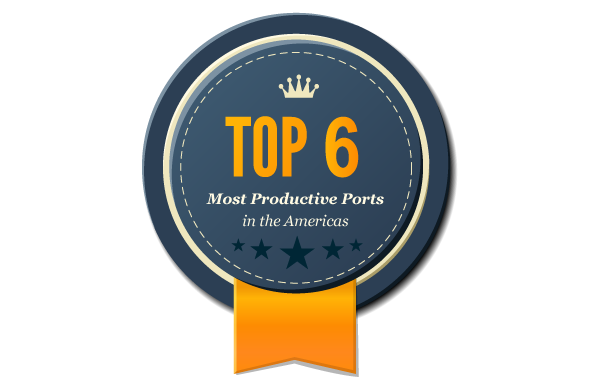 Berth productivity at ports in the Americas improved in 2013 over 2012, according to recently released JOC Group Inc. Port Productivity Data. That's good news for shippers in this age of mega-vessels and -alliances, but the Western Hemisphere as a whole performed poorly compared with regions in other parts of the world.
In an era of hard-won profitability, carriers are ordering mega-ships at a record pace to gain the economies of scale that will help them lower slot and fuel costs. These larger vessels are also operated by bigger carrier alliances, in turn producing greater peaks in terminal activity and putting more pressure on ports' terminal operators than ever before.
In an analysis of ship calls at major North Europe ports between April 15 and May 15, logistics software provider CargoSmart found that more than half of arrivals of ships capable of carrying 10,000 TEUs or more were delayed longer than 12 hours, and nearly a quarter were delayed more than 24 hours. But a larger set of ship calls at those ports, most of which involved smaller ships, experienced shorter delays, pointing clearly to higher delays associated with larger ships.
As port congestion mounts worldwide, shippers are rightly worried. JOC Group Inc.'s Port Productivity Data, which measures the average number of crane moves per vessel, per hour while at berth, shows which ports, terminals and regions are most efficient in turning ships around and getting them back to sea, where they're earning money for their owners. Unfortunately for shippers moving goods through the Americas, the region averaged 78 container moves per ship, per hour on all vessel sizes in 2013, compared with 111 moves in Asia, and 90 in Europe, the Middle East and Africa.
But which ports in the Western Hemisphere stand up in comparison with counterparts around the world? The following ranking spotlights the most productive ports in the Americas in 2013.