Angela Yu, Special Correspondent | May 20, 2016 12:54PM EDT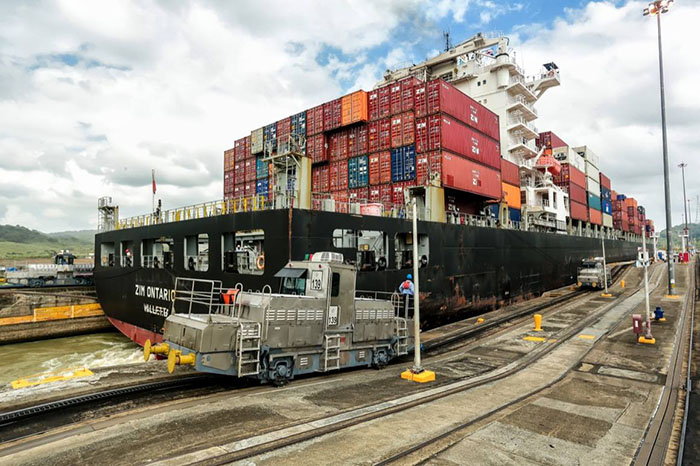 Chinese consortium Panama Colon Container Port will construct the first container terminal in Colon able to accommodate post-Panamax ships after reaching an agreement with the Panama Maritime Authority.
The terminal will have an annual capacity of 2.5 million twenty-foot-equivalent units, quay length of 3,937 feet and depth of 59 feet with additional land that opens up the possibility of energy projects or liquefied natural gas facilities.
To be located on the Atlantic entrance to the Panama Canal, the Colon terminal will handle the post-Panamax ships that will use the enlarged canal when it is opened June 26. The larger canal can handle ships of up to 14,000 TEUs compared with 4,500 TEUs to 5,000 TEUs previously.
On the Pacific side, the canal authority has approved APM Terminals, Terminal Link, Terminal Investments Ltd., and PSA International as bidders for a concession to build and operate a container terminal at Corozal.
As with the Balboa terminal across the canal, operated by Hutchison Port Holdings, the Corozal terminal will have access to the Panama Canal Railway connecting Balboa with the three terminals on the Atlantic coast: SSA Marine-operated MIT, Hutchison-run Cristobal, and Evergreen-run Colon Container Terminal.
Also on the Pacific side of the canal and lacking rail access is the PSA Panama International Terminal, which is currently being expanded.
Beijing-based Port Design Institute will design the berths and China Communications Construction Company is managing the construction of the project, estimated to be worth $900 million.
Contact Angela Yu at angela.yu@ihs.com.
A version of this story originally appeared on IHS Fairplay, a sister product of JOC.com within IHS.