Tomoo Yatsuhashi, Japan Special Correspondent | Mar 31, 2017 10:29AM EDT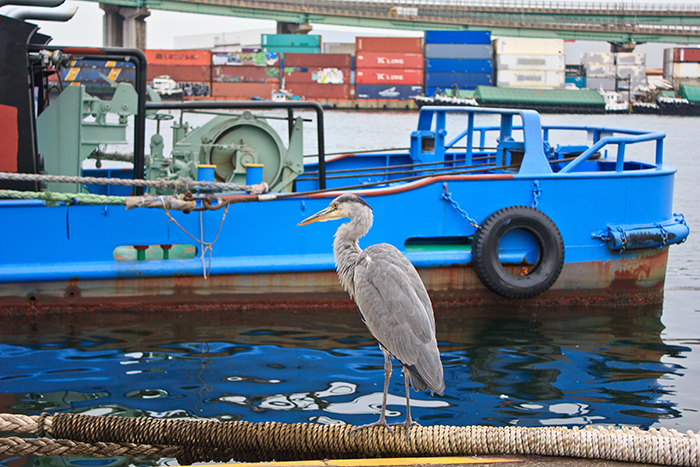 Kobe overtook the port of Yokohama to become Japan's second-biggest container port after Tokyo in 2016 as its container traffic posted a 22-year high, the Kobe municipal government said.
The port of Kobe saw its container traffic rise 3.5 percent year-over-year in 2016 to 2.80 million 20-foot-equivalent units (TEUs), the second-highest on record and the highest since 1995, when the western Japanese port city was devastated by a powerful earthquake.
Kobe container traffic increased for the third year in a row, hitting a first new annual high since the 1995 disaster, for the second consecutive year. The record was set in 1994 when the port handled 2.91 million TEUs.
Kobe's container traffic recovered to its pre-disaster levels, as its efforts to capture cargo appear to have paid off with the help of increased financial support from the national government.
Of the 2.80 million TEUs handled in 2016, 2.14 million TEUs were foreign trade containers, up 1.2 percent from 2015, while the remaining 660,000 TEUs were domestic trade containers, up a robust 11.6 percent year-over-year and a record high.
In foreign trade, exports totaled 1.15 million TEUs, up 1.5 percent from 2015, and imports totaled 990,000 TEUs, up 0.8 percent year-over-year.
According to figures released by the Yokohama municipal government earlier this month, the port of Yokohama handled 2.78 million TEUs of containers in 2016, down 0.2 percent from 2015.
Of the 2.78 million TEUs, 2.52 million TEUs were foreign trade containers, up 0.3 percent from a year earlier, and the remaining 260,000 TEUs were domestic trade containers, down 5.2 percent from 2015.
The port of Kobe in Hyogo Prefecture was once among the world's top 10 container ports and marked the 150th anniversary of its opening on Jan. 1 this year. The port lost much of its cargo in the wake of the1995 earthquake, with volume going especially to the port of Busan, South Korea.
The municipal governments of Kobe and Osaka established Kobe-Osaka International Port Corp. in October 2014 as a 50-50 joint venture to operate the ports of Kobe and Osaka in an integrated manner.
Kobe-Osaka International Port has stepped up efforts to capture cargo, including offering subsidies for shippers and shipping firms switching to new routes that include Kobe and Osaka from conventional ones via other Asian hub ports, such as Busan.
Meanwhile, the Tokyo metropolitan government also said this week that the volume of foreign trade containers handled at the port of Tokyo rose 2.4 percent in 2016 from a year earlier to 4.25 million TEUs. Exports were up 3.3 percent at 1.98 million TEUs, while imports were up 1.7 percent at 2.27 million TEUs.
Nagoya was Japan's fourth-biggest port in 2016 in terms of container traffic, handling 2.65 million TEUs, according to figures released this month by the Nagoya municipal government.
Contact Tomoo Yatsuhashi at yiu45535@nifty.com.