Weekly wrap-up: Ningbo drayage trucker protests bring violence, delays, diversions
Drayage truckers who haul containers in and out of marine terminals are a decentralized, volatile segment of the supply chain on a global basis. Typically owner-operators paid by the trip, they see their pay impacted whenever terminals get congested or fuel prices rise. In the latest instance of drayage-related disruption, violence flared at Ningbo's Beilun Container Port as thousands of striking truck drivers clashed with riot police and smashed the windshields of trucks crossing a picket line. The past week's protests brought the world's sixth-largest container port to a standstill, with carriers reportedly diverting ships. Read more.
Most-read stories of the week
Ningbo port trucker strike takes violent turn
Anti-Israeli protest morphs into ILWU action at Oakland
NOL doesn't deny, but downplays reports that APL Logistics is for sale
Trucking bankruptcies to squeeze US shippers as freight demand rises
US charges FedEx with money laundering in drug-trafficking case
70-hour ship arrival delays in northern Europe
Maersk Line ramps up full-year forecast as profits soar
Despite poor rail service, shippers face higher intermodal rates
Cargo moves to East Coast, crimping LA-Long Beach volumes
Trucking enters new era of supply chain connectivity
Editor's pick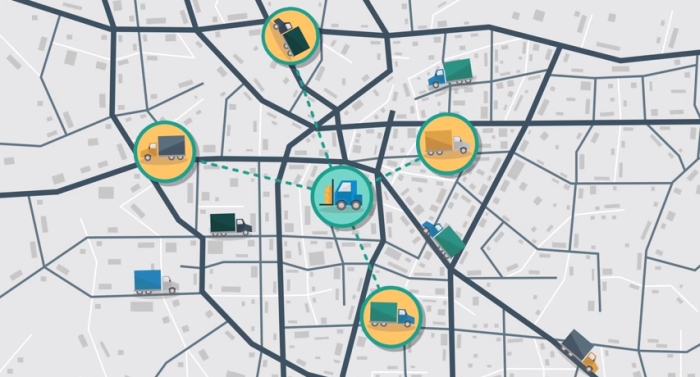 Venice, California-based Cargomatic, which took its "Uber"-like truck- and load-matching service live in June in Southern California, has gone east. It is now testing it service, which matches truckload and less-than-truckload shipments and available truck capacity, in the tri-state area around New York City, with plans to expand to other trucking hubs as time goes on. Read more.
Top 50 Global Container Ports
Asia remains king among the Top 50 World Container Ports, with Asian ports taking nine of the top 10 and 26 of the 50 slots in the 2013 rankings. The lone outlier in the top 10 was Jebel Ali in Dubai, the Middle East's largest container port, which handled 13.6 million 20-foot-equivalent units in 2013. Europe's largest container port, Rotterdam, just missed the highest tier, coming in at 11th, and North America had just one port in the top 20.
From the archives
20 years ago in JOC: Increasing business with Vietnam after the lifting of the U.S. embargo in February 1994 brought with it the risk of counterfeiting of consumer goods and software.
10 years ago in JOC: A new fee loomed for shippers moving their cargo through the Los Angeles-Long Beach port complex during the daytime. The PierPass program was created to compensate terminal operators for staying open extended hours.
5 years ago in JOC: Three Beluga vessels were in transit or in port along Russia's Arctic-facing northern shore. In the years since, Russia has promoted the Northeast Passage as a routing alternative, and the number of transits has grown. Growth has been much slower on the Northwest Passage, which in 2013 saw just 22 trips, all but one by pleasure boats, cruise vessels, fishing boats and the like.
1 year ago in JOC: Dozens of owner-operator truck drivers blocked entrances to marine terminal gates at the Port of Oakland as they protested slow turn times and pending environmental requirements.
What's ahead?
After successfully disrupting a call by the Zim Piraeus in Oakland this week, protesters against the Israel-based shipping line are taking aim at the Zim Chicago's visits to Seattle and Tacoma, and we will have coverage of the impact. Talks between the ILWU and the PMA continue on the West Coast, and you can follow any developments on our ILWU Labor Negotiations page.
Also in the works:
Our First Half in Review continues with coverage of the top container carriers and developments on major global trade lanes.
Carrier earnings: results expected from China Shipping Container Lines, CMA CGM.
Driver rules, outsourcing seen reshaping spot truck market.
Global container ports: winners and losers.
Developments in Canadian transportation and trade.
The latest trends in Asia-Europe and trans-Pacific spot rates.
Contact Harry G. Butler at hbutler@joc.com and follow him on Twitter: @hgbutler.
User login