India Special Correspondent | May 24, 2016 8:37AM EDT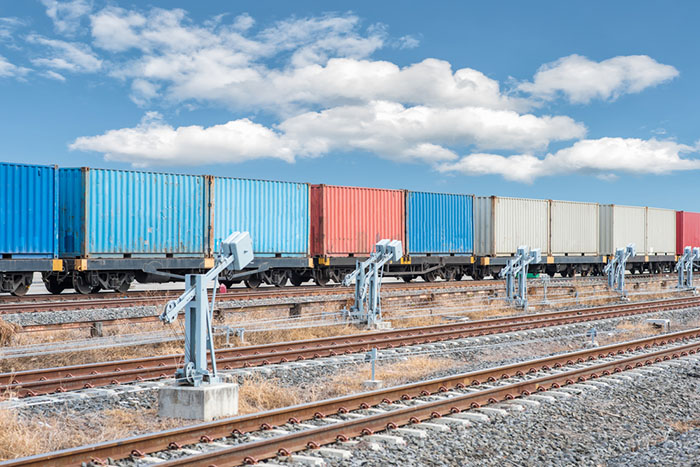 Jawaharlal Nehru Port Trust, India's biggest public container handler, is aggressively working to lure more truckload freight to the rails in an effort to alleviate congestion in the harbor.
The port administration last week announced another round of incentives for rail containers handled at state-owned Jawaharlal Nehru Container Terminal. In a trade notice, JNPT said all containers moved by rail to and from Container Corporation of India's inland container depot at Mulund on the outskirts of Mumbai will be allowed a rebate of Rs. 728 (about $11) per container on handling charges levied by the terminal.
"ICD Mulund is strategically located and accessible by road and rail to the catchment area around Mumbai," the advisory said.
The trade advisory is a followup to one issued at the end of March that extended similar rail discounts for containers hauled to and from local container freight stations on dedicated trains serving JNCT.
The rail incentive program is one of several productivity-boosting initiatives under way at the top port, which has had to deal with intense shipper and trade complaints over heavy congestion and delays caused by a series of disruptions during the past year.
On the port improvements front, JNPT last year completed the first phase of a dredging project that deepened its fairway to 14 meters (46 feet), enabling the port to accept mega-ships with capacities of more than 13,000 twenty-foot-equivalent units, and a Rs. 2,029 crore investment in a second phase of dredging to a depth of 15 meters is in the pipeline.
In addition, the port announced plans to invest in an array of landside infrastructure projects including a 457-acre dry port at Jalna, a 27-mile expressway connector and an integrated common rail yard to facilitate faster freight flow.
To ease truck bottlenecks, private terminals at JNPT have automated their gate operations and other processes related to import delivery. The port recently also extended its direct delivery scheme to speed the movement of imports by doing away with previously set minimum volume guarantees.
Although all this has improved port performance, labor relations are still troublesome. Terminals in the west coast complex have had semi-regular labor issues, resulting in intermittent gate closings and rerouting of vessels to privately-operated minor ports farther up the west coast.
JNPT loads roughly 60 percent of the containers passing through India's 12 major public ports and racked up its highest-ever annual volume of 4.47 million TEU in fiscal year 2014 and 2015, which ended March 2015.
The newest port statistics collected by JOC.com show JNPT's throughput from April until Tuesday morning was up 7 percent year-over-year to 659,034 TEUs.