Turloch Mooney, Global Ports Editor | Nov 21, 2016 7:29AM EST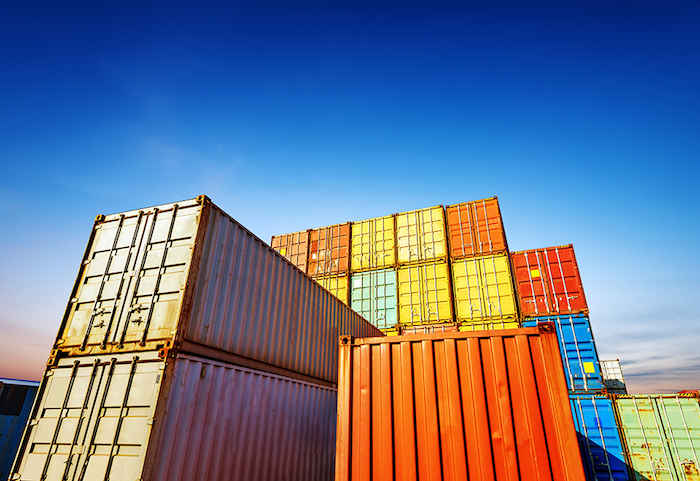 India expects the first container berth of its planned new deepsea transshipment port in the southern state of Tamil Nadu to be operational by 2020.
A detailed project report is under preparation for the facility at Enayam near Colachel, which will be developed under the landlord model, minister of state for shipping, Shri Pon Radhakrishnan told the lower house of parliament in response to questions. As well as a major gateway for Indian cargo, a primary aim of the development is to recapture transshipment traffic currently handled by Colombo, Singapore, and Malaysia's Port Klang, a situation the ministry of shipping says costs the Indian port industry around $230 million per year.
Under the landlord model, the government will retain regulatory oversight of the port and provide the basic infrastructure which will be leased out to private operators.
According to the feasibility study, at full build the project is expected to cost INR27,570 crore ($4.14 billion). Phase 1 is to cost INR6,575 crore and the government expects direct income of INR1,149 crore in its first year of operations
Senior politicians in neighboring Kerala state have questioned the viability of the project because a similar container transshipment port is being built just 45 kilometers (30 miles) away at Vizhinjam near to the state capital Thiruvananthapuram. Ahmedabad-based port operator Adani Ports and Special Economic Zone is developing the INR7,500-crore Vizhinjam project, the initial phase of which will have a handling capacity of 1.8 million twenty-foot equivalent units and is expected to complete in 2019.  
Like Enayam, the port is being developed as a transshipment facility capable of berthing the largest container vessels afloat and there are questions over whether there will be enough business to support two new transshipment ports in such close proximity to one another.
Parliament was told that progress of another key project in West Bengal was conditional on the availability of land to provide necessary connectivity to the planned new facility at Sager Island. The national highways and infrastructure department corporation is understood to be preparing a detailed project report for the linking of landside transport infrastructure to the new port, which aims to beat existing constraints at Kolkata Port such as draft restrictions, the requirement for river navigation and regular, costly dredging work.
Projected traffic for the Sager Island facility is 3.5 MTPA (million-tonnes-per-annum) initially, rising to 27 MTPA by 2035. In January this year, Kolkata Port Trust and the government of West Bengal signed a joint venture agreement to develop the port with 74 percent and 26 percent shares respectively.
The detailed project report for a third priority project in Odisha — the Paradip Outer Harbor project — is due to be ready by the end of May next year, the minister said. The project will expand capacity at Paradip Port from 140 MTPA to 250 MTPA by 2020.
India's 12 major ports booked a healthy 5.1 percent year-over-year rise in tonnage throughput for the first six months of fiscal 2016 to fiscal 2017.
The ports handled a combined 315.4 million tonnes during the period to the end of September, up from 299.4 million tonnes in the first half of fiscal 2015 to fiscal 2016.
Contact Turloch Mooney at turloch.mooney@ihs.com and follow him on Twitter: @TurlochMooney