Bruce Barnard, Special Correspondent | Jun 05, 2015 9:24AM EDT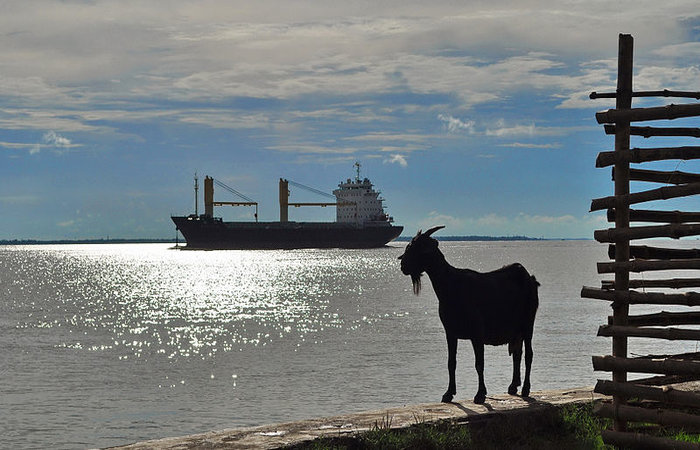 LONDON — The intra-Asia trade will continue to drive container ship demand as carriers launch new services across the region, according to Alphaliner.
At least 33 new weekly regional loops will be launched by the end of June, deploying 98 ships, more than any other trade lane, the industry analyst said.
Half of the ships employed on these new loops are in the 1,000-2,000 20-foot-equivalent unit size range, the traditional workhorse on the short-sea trades, which are able to access several popular but draft restricted ports such as Bangkok, Haiphong and Yangon.
A further 27 ships over 2,000 TEUs have been introduced on North Asia-South East Asia routes, the largest being the 4,500 TEUs vessels deployed by OOCL on its North China-Busan-SE service which replaced the 2,500 TEUs units that launched the service in January.
The majority of the new service loops focus primarily on intra-regional trade while a few are feeder-oriented.
Demand for larger ships is being driven by the trans-Pacific trade, particularly the all-water Far East-U.S. East Coast route, which has attracted six new strings, deploying 60 vessels, including 50 Panamax units, since April.
The Far East-U.S. West Coast sector has seen the arrival of about a dozen 5,000-6,000 TEUs vessels, because of the restructuring of several current strings and the re-launch of services suspended during the slack winter season.
The transatlantic trade has also been a key driver of container ship demand, with some 35 vessels of 1.500-5,000 TEUs joining the route since January.
Seven new trans-Atlantic strings have been launched so far this year — four between Europe and the U.S. East Coast, two between the Mediterranean and the U.S. East Coast and one on the North Europe-U.S. West Coast route.
The heavy demand on the trans-Pacific and trans-Atlantic routes contrasts with a weak Asia-Europe trade, which has seen the number of services on the head haul westbound leg decline from 22 to 21 following the consolidation of the Maersk and Mediterranean Shipping Co services in the 2M Alliance in January.
Capacity on the route has increased, however, by 6 percent since the beginning of the year, with the deployment of 24 new vessels of more than 14,000 TEUs that have replaced smaller ships of 8,000-10,000 TEUs capacity.
Contact Bruce Barnard at brucebarnard47@hotmail.com.