Bruce Barnard, Special Correspondent | Jul 29, 2015 10:23AM EDT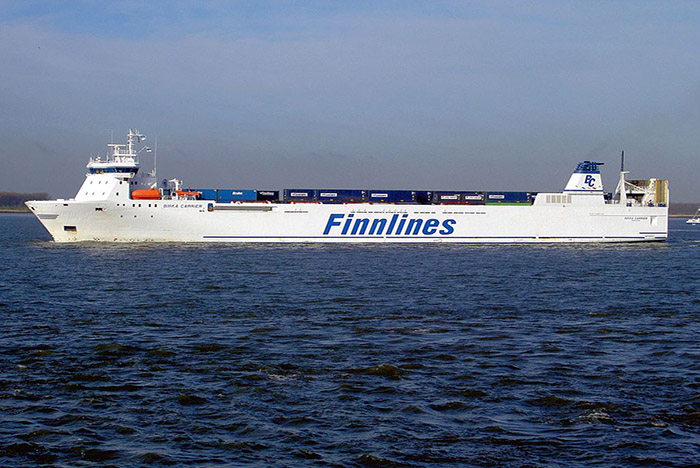 LONDON – Finnlines posted its best second quarter result in a decade as cost cuts offset the impact of a flat Baltic short-sea shipping market.
The largest roll-on, roll off carrier in the Baltic region boosted profit by 7.3 percent to 15.8 million euros ($17.4 million) from 14.7 million euros in the same period in 2014 following a rise in first quarter profit to 16.4 million euros from 15 million euros.
The Finnish carrier's second quarter revenue shrank, however, by 5.7 percent to 135.2 million euros due to reduced traffic, lower bunker surcharges, vessel maintenance and adjustments to the fleet.
Finnish seaborne imports decreased by 6 percent in the first five months of the year and exports grew by one percent. Traffic between Finland and Sweden was unchanged from a year ago and was down two percent between Finland and Germany.
The carrier, which is owned by Italy's Grimaldi group, Europe's largest ro-ro operator, operated an average of 23 ships during the first half of the year on routes between Finland, Russia, Germany and Sweden.
The results in the first half of the year "are a strong indication that we have proactively taken the right measures to consolidate our position in the market," said Emanuele Grimaldi, President and CEO of the Helsinki-listed company.
Grimaldi said profits are expected to grow year-over-year in the second half as a 100 million euro program to fit exhaust scrubbers to several vessels will enable the carrier to use cheaper fuel to comply with the 0.1 percent sulphur limit in North European waters that came into effect on January 1.
Finnlines was one of the strongest listed shipping companies in 2014 when measured by total return to shareholders and by financial performance "and we are striving to improve our operational and financial performance," Grimaldi said.
Contact Bruce Barnard at brucebarnard47@hotmail.com.