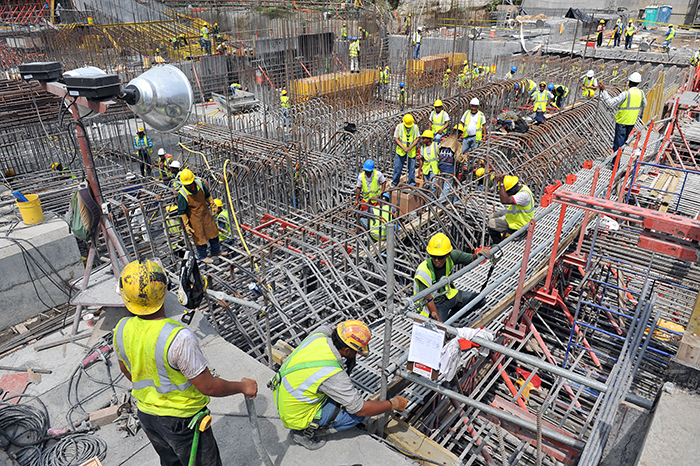 HOUSTON —The Panama Canal Authority expects to find out next month whether repair and reinforcement of concrete gate sills can be completed in time to avoid delaying the scheduled April opening of the canal's historic expansion.
"At this point in time, we have been told by the contractor he's going to meet that April date," Manuel E. Benitez, the canal authority's deputy administrator, told a Containerization & Intermodal Institute conference.
However, confirmation of the April opening won't come until engineers see how long it will take to strengthen the lock sills, one of which showed flaws when tested last fall. "We estimate that by December of this year we will a more accurate picture of when we will be opening," Benitez said.
The contractor is inserting steel reinforcing bars into the concrete lock sills, which parallel the eight sliding gates on the new Atlantic and Pacific locks. Holes must be drilled into the sills to accommodate the 2-¼-inch-thick rebar.
The canal authority is in the final stages of its $5.25 billion expansion, which will allow passage by ships with capacities of up to 14,000 twenty-foot-equivalent units, nearly triple the capacity of the biggest ships that can fit through the century-old existing locks.
Benitez said he expects the expanded canal to regain market share from the Suez Canal unless the Suez offers "a dramatic reduction in price." He said Panama will offer an 11-day transit time advantage from many Asian ports to the U.S. "That's a lot of difference in terms of costs."
He scoffed at talk of construction of a rival sea-level Nicaragua canal, at a cost of up to $70 billion, to accommodate ships that won't fit through the expanded Panama Canal. He said that even by 2018, only 176 container ships, or 3.2 percent of the world's fleet, will fit that category.
Besides the Nicaragua project's cost, reported to be as much as $70 billion, its environmental and engineering challenges would be immense. Benitez said it's estimated that the Nicaraguan project would require excavation of more than 10 times the amount of rock and dirt excavated at the Panama Canal since Ferdinand de Lesseps first tried to build a trans-isthmus canal in 1880.
Contact Joseph Bonney at joseph.bonney@ihs.com and follow him on Twitter: @JosephBonney.