John Gallagher, Special Correspondent | Aug 29, 2015 8:29PM EDT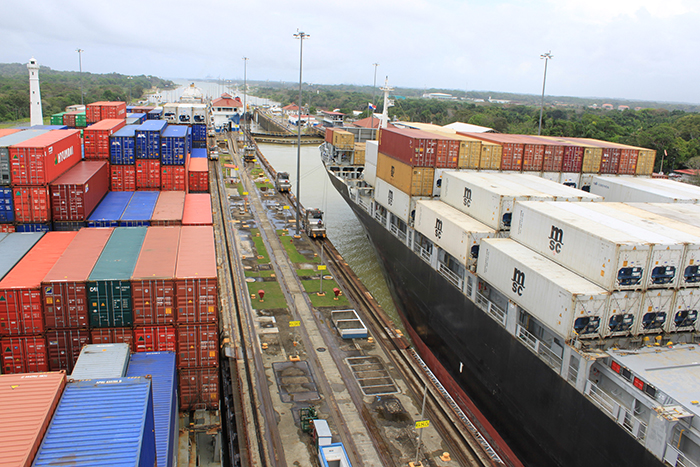 Rainfall has eliminated the need for a planned draught restriction of up to 39 feet through the Panama Canal.

Suspension of the restriction, which was set to go into effect on Sept. 8, was announced by the Panama Canal Authority (ACP) on August 28.

"Although the level of Gatun Lake is still well below normal levels for this time of the year, and the El Nino phenomenon is still present in the region, the amount of rainfall received in the Canal Watershed during the last few days — in addition to the water conservation measures implemented and the works done to deepen the navigational channel — has made it possible for the Panama Canal to suspend the announced restriction," the authority said in a statement.

Vessels will continue to be allowed to transit at their maximum Panama Canal approved draught up to 39.5 feet tropical fresh water until further notice, ACP noted.

The agency cautioned that restrictions may again be necessary if weather conditions change and the level of Gatun Lake begins to fall. ACP said it would provide at least four weeks' notice of any resulting restriction.
New locks at the Pacific end of the Panama Canal began to fill with water in late June in preparation for months of testing of their new gates before they open to commercial traffic next April.
The flooding of the Pacific locks, following that of the Atlantic locks earlier in the month, puts the $5.25 canal expansion project on track with the revised timetable for completion that was established last year.
When the canal's third set of locks finally does open next April, the expansion will be a year-and-a-half behind the original opening date of October 2014 and approximately $100 million over the original budget. Still, Jorge Quijano, the Panama Canal Authority's administrator, thinks the canal will make up for lost time and revenue.
"We expect some of the diversion from the West Coast to continue, and we expect to grab back most, if not all of what we have lost (to the Suez Canal) by not having post-Panamax vessel capacity," Quijano told JOC.com.
A version of this story was originally published on IHS Maritime 360, a sister product of JOC.com within IHS.