JOC Staff | Jun 19, 2015 3:56PM EDT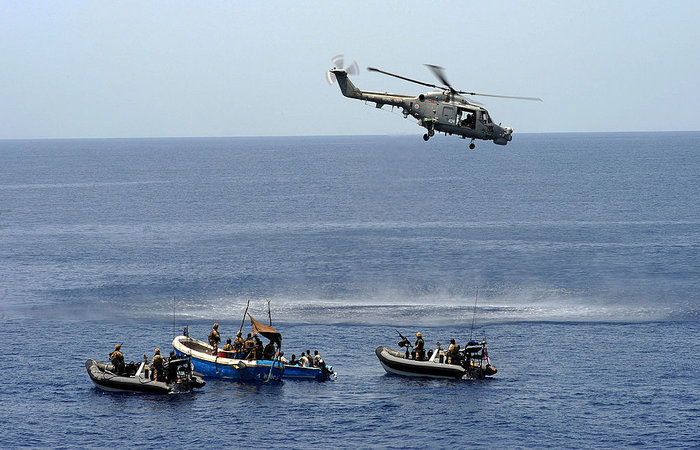 When it comes to piracy, carriers must balance the speeds and routes their vessels take with crew safety and delivering maximum efficiency to clients.
Typically, ships move at slower than their maximum speeds to reduce fuel usage and increase savings for both carriers and customers alike. While these benefits are tangible, the lower speeds also increase the likelihood that pirates will be able to keep up with and board an ocean vessel.
Towergate Insurance notes that no ship has ever been boarded when steaming at 21 miles per hour or more. Ships normally travel at speeds of around 14 mph, which is actually slower than most sailing ships used to travel more than 100 years ago.
Increased speeds while sailing the West Indian Ocean cost commercial shippers roughly $575.9 million in 2014, according to Oceans Beyond Piracy, a non-profit that studies the issue of global maritime piracy.
Shippers also incur additional costs because captains will steer ships away from areas thought to be hotbeds of pirate activity, which have shifted in recent years.
While it is obvious that choosing to transit the Horn of Africa rather than the Gulf of Aden would be more expensive, even small deviations from the most direct route can add up.
Oceans Beyond Piracy estimates that cargo ships ranging from 325 to 660 feet in length accrue additional costs of $3,700 each by using less than direct routes to avoid piracy in the western Indian Ocean.