Capt. Jon S. Helmick, Director Maritime Logistics & Security Program | Feb 26, 2013 10:42AM EST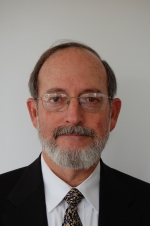 In 2013, we can expect threats to the security of our maritime supply chains, known and unknown, to persist. Changes in maritime security training regimes that will strengthen the professional competence of merchant mariners and port facility personnel to deal with these hazards are under way.
Internationally, many of these developments are driven by recent revision of the IMO Standards of Training, Certification, and Watchkeeping for Seafarers (STCW) Convention and related Code. The so-called Manila Amendments entered into force on Jan. 1, 2012, and address a variety of maritime training issues, including security.
The revised STCW security provisions are concerned in part with formalizing training requirements for vessel and facility personnel other than the Ship Security Officer and Port Facility Security Officer. For mariners, there is an increased emphasis on ensuring that crewmembers are trained to contend with attacks by pirates. For facility personnel, the security of hazardous and dangerous cargoes is a new training focus. New and revised model courses for use by training providers around the world have already been developed and published by the IMO to help accomplish these objectives.
Domestically, the U.S. Coast Guard, in cooperation with the Maritime Administration and Federal Emergency Management Agency, is developing a comprehensive program of training for Facility Security Officers in partial implementation of the Coast Guard Authorization Act of 2010. This project will ultimately provide for approved training, provisional online certification, continuing education and training for law enforcement and government officials in facility security-related matters. The agencies involved are actively collaborating with industry to ensure the program is fully relevant and effective in enhancing security.
These initiatives reflect continuing acknowledgement at multiple levels that seafarers and facility personnel remain the first line of defense in protecting our global system of ports and maritime transportation from terrorist acts and other potential disruptions.
Visit the U.S. Merchant Marine Academy online.