Dennis L. Bryant, Principal | Jan 21, 2013 1:55PM EST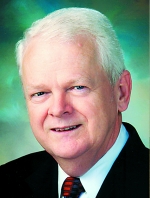 The maritime profession is ever changing, and never so rapidly as now.
Electronic devices have a half-life of two years. They are continually being improved and replaced, generally by more complicated devices. Regulatory groups, including, but not limited to the IMO, flag states, port states, and classification societies, are regularly implementing new and revised standards. In commercial aviation, there are a relative handful of different aircraft. Once a pilot is type-approved, he or she can move easily between planes.
The maritime industry is entirely different. No two ships are alike. There is little uniformity in the layout of ships and none with regard to equipment found on the bridge or in the engine room. Crewmembers on ships are considered almost fungible, with one or more individuals being replaced in almost every port call. While the oncoming individual will have the basic qualifications of his or her billet, many will never have previously served on that particular ship.
Shipowners and operators these days provide the crews with very little formal training, leaving this task to commercial and government-run academies, crewing agencies and labor unions. The training thus provided, while satisfactory for the most part, is generic.
A school may, for example, provide its students with basic training in electronic navigation. However, most do not give students experience in operating different models of electronic chart display and information systems (ECDIS). Thus, a third mate or a master on the bridge of a ship at night may have great difficulty in properly operating this increasingly important device.
Putting the device's operating manual on the bridge bookshelf is insufficient. It behooves owners and operators to acknowledge the immense challenge with which the crewmembers are presented and adopt methodologies to address it. A ship with an insufficiently trained crew may be unseaworthy.
Visit Bryant's Maritime Consulting online.