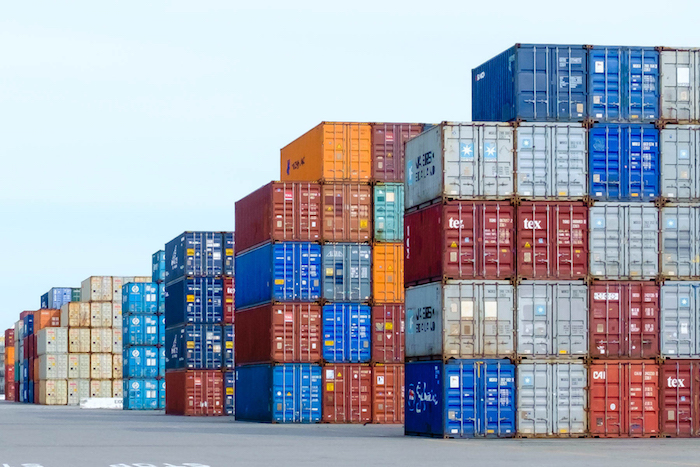 Photo credit: Shutterstock.com.
Non-vessel-operating common carriers (NVOs) have come to the rescue of beneficial cargo owners (BCOs) seeking better service guarantees and lower rates from ocean carriers they have contracted with for Asian imports. Data from PIERS, a sister company of JOC.com, show the NVO share of imports from Asia grew 1.7 percentage points year over year in the first six months of 2018. NVOs now have a 44.6 percent share of Asian imports in the trans-Pacific, compared with 36.8 percent in 2013.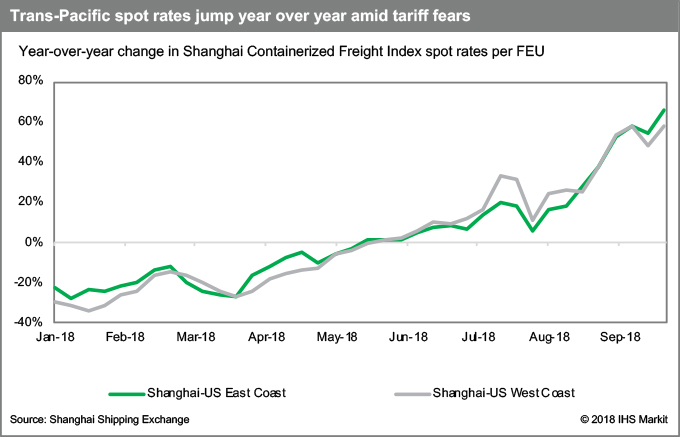 Beat the clock 
Desperate shippers facing the uncertainty of tariffs have increasingly turned to NVOs. With spot rates escalating and general rate increases, BCOs may end up paying more for the ocean leg of transportation. Bill Rooney, vice president of trade management North America at Kuehne + Nagel (K+N), said, "The tariffs are having an impact. BCOs are trying to beat the clock." 
Photo credit: K+N.
Cargo left on the docks

 
Carriers this peak season eliminated three vessel strings to the US West Coast, reducing overall capacity by 7 percent, and one string to the East Coast, cutting capacity by 1.3 percent. Shippers have turned to NVOs to help them get time-sensitive shipments loaded on ships that have been overbooked in Asia. "BCOs are very frustrated about the rolling of freight in Asia, particularly China, said Jon Slangerup, CEO of American Global Logistics.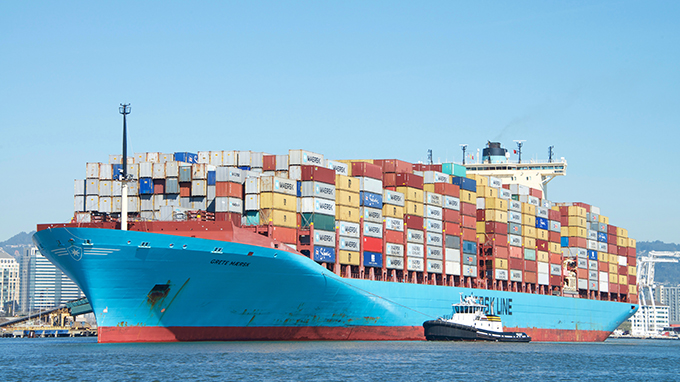 Photo credit: Shutterstock.com.
It started with new alliances 
BCOs have not been totally enamored by the formation of three large vessel-sharing alliances last year — 2M Alliance, THE Alliance, and Ocean Alliance. Shippers have no control over which carrier's ship will transport their goods on any particular voyage, and equipment availability problems have resulted; ships may call at different terminals in the same port complex. NVOs may be better set to provide door-to-door service although ocean carriers control ship assets. Cooperation between the two parties is vital.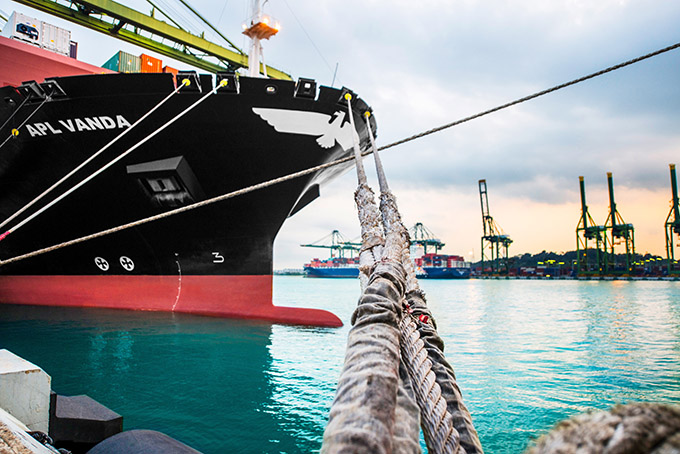 Photo credit: APL.
Carriers react to shipper needs  
Ocean carriers have responded to shippers, seeking to add value to services. APL introduced expedited services from Asia; some lines have offered single-voyage extra-loaders to handle the surge in demand. Maersk Line and Hapag-Lloyd now offer shippers the option of getting instant quotes online.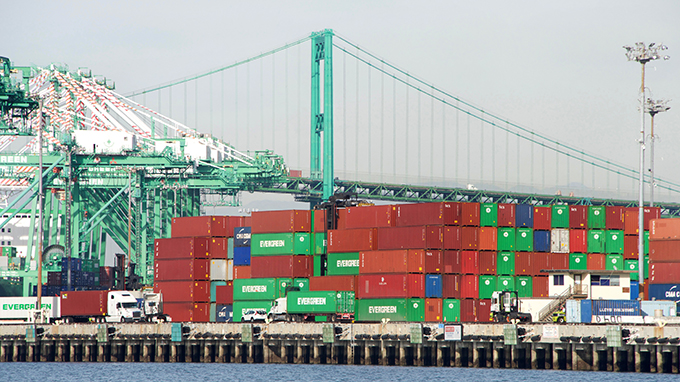 Photo credit: Shutterstock.com.
Fastest-growing NVOs in trans-Pacific 
Apex Shipping, No. 1 on the trans-Pacific NVO rankings, achieved 16.9 percent growth in its year-over-year share of the trans-Pacific trade in the first six months of 2018. OEC Group, No. 4, enjoyed a 17.5 percent jump in volume in the same time period. Top Ocean Consolidation Service was No. 7 in the Asian import trade, measured in TEU, with volume up 19.7 percent year over year. With growth of 17.7 percent, Seamaster Logistics ranked No. 9 in trans-Pacific import volume. Multi Container Line, ranking No. 14, saw the biggest spike in volume booked, up 23.9 percent, but from lower volume numbers. 
Top 25 NVOCCs: US Trans-Pacific Imports 
Top 25 NVOs in the trans-Pacific US import trade measured in TEU, according to PIERS, a sister product of JOC.com.
| | | | | |
| --- | --- | --- | --- | --- |
| Rank |   | Jan.-June 2017 | Jan.-June 2018 | Year-over-year change |
| 1 | Apex Shipping | 153,974 | 179,941 | 16.9% |
| 2 | Christal Lines | 168,948 | 167,440 | -0.9% |
| 3 | Expeditors | 155,974 | 162,289 | 4.0% |
| 4 | OEC Group | 128,760 | 151,311 | 17.5% |
| 5 | Blue Anchor Line - Kuehne + Nagel | 124,468 | 131,064 | 5.3% |
| 6 | Honour Lane Shipping | 95,225 | 104,896 | 10.2% |
| 7 | Top Ocean Consolidation Service | 77,609 | 92,912 | 19.7% |
| 8 | Hecny Shipping | 70,399 | 77,679 | 10.3% |
| 9 | Seamaster Logistics | 58,809 | 69,241 | 17.7% |
| 10 | Dewell Container Shipping | 62,285 | 62,139 | -0.2% |
| 11 | Schenker Ocean | 50,327 | 57,909 | 15.1% |
| 12 | Danmar Lines - DHL | 51,741 | 53,514 | 3.4% |
| 13 | China International Freight | 47,028 | 50,796 | 8.0% |
| 14 | MCL- Multi Container Line | 40,457 | 49,994 | 23.6% |
| 15 | UPS Supply Chain Solutions | 49,623 | 44,123 | -11.1% |
| 16 | Orient Star Transport International | 39,470 | 43,852 | 11.1% |
| 17 | Translink Shipping | 38,818 | 40,366 | 4.0% |
| 18 | Yusen Logistics | 41,468 | 37,728 | -9.0% |
| 19 | FedEx Trade Network Transport & Brokerage | 34,400 | 35,914 | 4.4% |
| 20 | Panalpina | 33,838 | 35,782 | 5.7% |
| 21 | DFDS | 41,850 | 30,748 | -26.5% |
| 22 | Safround Logistics |   | 27,679 | n/a |
| 23 | LF Freight USA | 31,088 | 26,573 | -14.5% |
| 24 | Kintetsu World Express | 22,958 | 26,325 | 14.7% |
| 25 | Pudong Prime International Logistics | 27,582 | 26,185 | -5.1% |