Steven R. Blust, President | Jan 30, 2013 2:11PM EST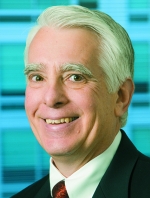 As we enter 2013, the world economy is likely to continue its overall recovery, with growth and stabilization taking place at varying paces in different markets.
The global container supply is expected to continue its growth and, according to Drewy, container manufacturing is projected to approach 3.7 million TEUs, with the global container fleet reaching a new high of nearly 36 million TEUs in 2013.
Safety will remain a priority as the deployment of additional large container vessels, increased container payloads and the entry of containerization into new markets will continue to drive efficiencies.
Collaborative efforts will continue to be essential among the many parties involved in the international containerized transportation system to maximize the benefits and minimize the costs as equipment and systems designs are refined to meet the evolving market requirements.