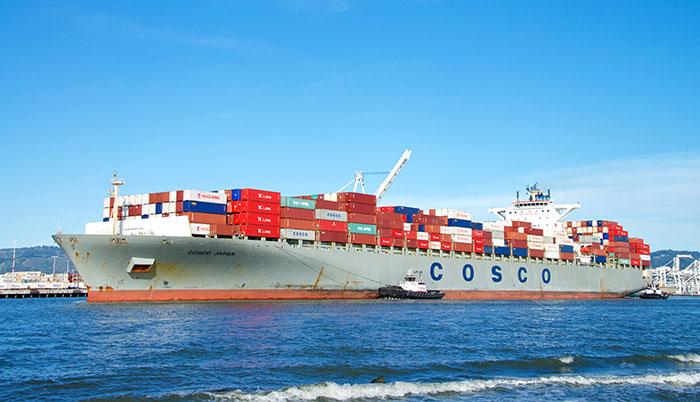 Cosco Shipping Holdings said "great uncertainties" in its material asset restructuring require the carrier to extend its share trading suspension on the Shanghai Stock Exchange for up to another month.

In a filing to the Shanghai Exchange, China's largest shipping line left shareholders with little information beyond the fact that trading would remain suspended from June 19 and "will not last for more than one month."

"Since the material asset restructuring involves a number of relevant matters, as discussed with Cosco Shipping, the indirect controlling shareholder, there are still great uncertainties in relation to such matters. As a result, the company is unable to resume trading as scheduled," the filing stated.

Trading of Cosco Shipping shares has been suspended on the Shanghai Exchange since May 17 as the carrier continues to deal with a huge asset relocation within the group since Cosco and China Shipping brought their operations under one umbrella on February 18, 2016.

At the time of the merger, the groups had huge fleets of container ships, dry bulkers, tankers, and chemical vessels, with terminals around the world, ship finance and leasing operations, and a significant logistics business.

The new liner company falls under Cosco Shipping Holdings that has plans to boost its fleet by at least 50,000 TEU to more than 2 million TEU by year-end 2018, making the container line the world's third largest by displacing CMA CGM.

Trading in Cosco subsidiaries listed in Hong Kong has remained open and the stock is 23 percent higher than at the same point in 2016. The sharpest rise came in late January with market rumors that Cosco planned to buy its Ocean Alliance partner OOCL. Those rumors, denied by both companies, sent the shares of OOCL parent Orient Overseas (International) Ltd. soaring in January and again in May, with the share price remaining more than 40 percent higher than in June last year.

Despite the lengthy Shanghai trading halt, Cosco Shipping has continued to expand its international portfolio with the terminal operating unit earlier in June, announcing that it had acquired a majority stake in Spanish terminal operator Noatum Port Holdings in a $228 million deal.

Cosco Shipping Ports purchased a 51 percent stake in Noatum Port Holdings, whose major assets include two container terminals, Noatum Container Terminal Valencia and Noatum Container Terminal Bilbao, as well as two rail terminals, Conterail Madrid and Noatum Rail Terminal Zaragoza.

The terminal operator said the launch of the new ocean carrier alliances was driving a need to expand its global footprint, and the Noatum acquisition comes in the wake of similar deals in Europe, Asia, and the Middle East — including the purchase of Rotterdam's Euromax Terminal and a majority stake in Greece's largest port, Piraeus.

Cosco Shipping bounced back from its $1.4 billion 2016 loss with a profit of $39 million in the first quarter, driven by its container division that reported surging volumes and a solid increase in revenue. Cargo volume at Cosco, which operates a fleet of 327 container ships, shot up by 54 percent compared with the first three months of last year with the liner unit carrying 4.65 million TEU.
Contact Greg Knowler at greg.knowler@ihsmarkit.com and follow him on Twitter: @greg_knowler.