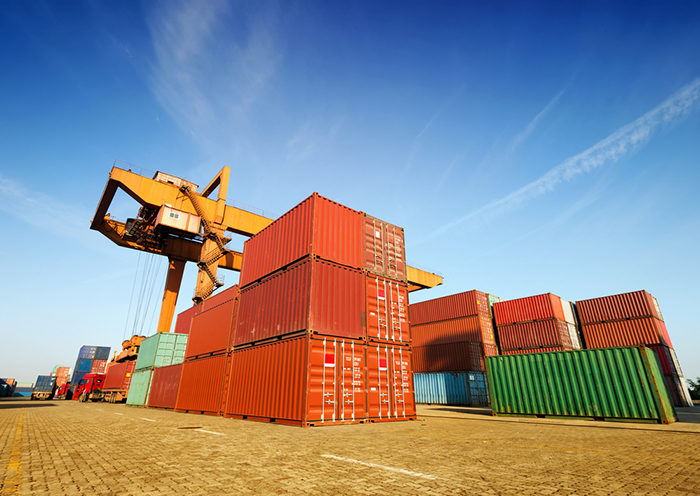 After securing the lowest trans-Pacific contract rates in years — some down by half from 2015 — U.S. importers are worried about their cargo being rolled this peak season and see signs that carriers' acquiescence to historically low rates may be coming to an end.
Shippers remember how their cargo was rolled in 2010, contracted at similarly low rates, only to see the spot market surge during the summer-fall peak season. Even savvy shippers that left some pennies — or thousands of dollars — on the table in this year's negotiations question whether the low rates they signed for won't put their cargo in jeopardy if spot rates were to surge later in the year as carriers combine services and pull capacity from major trade lanes in their latest effort to weather a financial storm in which they have collectively lost billions of dollars annually over the past five years.
"We have locked in very low prices, but once the carriers create an artificial space shortage by taking ships out of the trade lanes, they will be able to demand higher prices from the (non-vessel-operating common carriers) and smaller importers, and will then favor those shipments at the expense of mine," a major U.S. retail importer told JOC.com.  "Therefore, unless I also agree to higher prices, I will have a hard time getting space. I have gone through this before, and, depending on the severity of the space shortage, have seen spot rates rise by $1,000 or even more" per 40-foot-equivalent unit.
A logistics executive for a global manufacturer told JOC.com that he also is worried about cargo being rolled this peak season. Although the climate is ripe for such behavior, however, rolling is occurring at a very low pace among its contracted carriers across multiple trade lanes.
In the contracting year that runs through next April, importers secured rates as low as $700 per FEU for large retailers to the West Coast and $1,400 per FEU to the East Coast, according to discussions with shippers and container lines. A year ago, East Coast rates exceeded $3,000 per FEU while West Coast rates were well over $1,000. Shippers say they barely had to negotiate, such was the market weakness in this year's cycle.
Heading into the July-to-September peak season, there are signs that carriers — facing low demand, rising bunker prices, less-forgiving financial backing and, most troubling, overcapacity — have hit a turning point on capacity discipline.
"The tide starts turning from now on," said Bjorn Klippel, chief executive officer of Mannheim, Germany-based TIM Consult. "When we will look back to the market development a number of years from now, we will say it was the time when the (rate ebb) tide turned. It may take years until the effects are full in force and of course assuming that no secular shock (war, oil crises, world depression, etc.) hits in between."
China Cosco Shipping, Hamburg Sud and the G6 Alliance have cut three services on the trans-Pacific trade in recent weeks. Container lines are also trimming capacity on other trades. The number of Asia-Europe services is down to 17, from 21 last year; and services between Asia and the east coast of South America have shrunk from eight to three.  In April, CMA CGM delayed its much-anticipated launch of a weekly service with six mega-ships, each capable of carrying nearly 18,000 twenty-foot-equivalent units, to Long Beach and Oakland.
The effect, if any, of the cuts on trans-Pacific rates won't be experienced until July. Spot rates from Hong Kong to Los Angeles have been hovering in the low- to mid-$700-per-FEU range, with prices tumbling the last four weeks to levels 40 percent lower than at the same time last year, according to the Shanghai Containerized Freight Index, which can be found JOC.com's Market Data Hub.
"Around Chinese New Year next year (Jan. 28, 2017) is when you will start to see how these alliances shape up, and they have to give the perception of less capacity, either through fewer port calls or less purchases of new equipment," said Chas Deller, a partner in 10XOceanSolutions, which advises shippers in their carrier relationships.
Rising seasonal demand, the best recipe for carriers to fill their ships and raise rates, can't be counted on. In a display of low expectations, CMA CGM this week postponed its eastbound peak-season surcharge to July 15, from July 1. Hapag-Lloyd previously delayed its peak-season surcharges from June 15 to July 1.
Nearly half of the 51 shippers who responded to a Drewry Maritime Research survey said they expect peak-season traffic to be the same as last year, while 35 percent anticipate lower volumes. Mario Moreno, senior economist for IHS Maritime & Trade (the division within IHS that also includes JOC.com) expects U.S. containerized imports to expand at a "moderate, but respectable" rate of 4.5 percent year-over-year in the third quarter.
Despite rising U.S. consumer demand, reflected by retail sales increasing 1.8 percent in May — the sharpest uptick in a year — inventories remain stubbornly high, suppressing import growth. The retail inventory-to-sales ratio in April remained just short of a seven-year high, falling from 1.52 in March to 1.50 — meaning it would take 50 days to draw down existing retail stocks.
"Destocking effects in the second quarter might have been much larger than expected, so the effects will be felt in the third quarter," Moreno said. Although fear over economic weakening from the U.K.'s vote to leave the European Union may dampen U.S. consumer confidence, he expects positive signs for import growth as the dollar maintains its strength for the rest of the year, and the Federal Reserve is unlikely to raise benchmark interest rates until 2017.
"My concern is that our inventory is very lean right now and ocean transit has been very reliable the past several months," the global manufacturer told JOC.com. "It feels like the perfect storm may be coming for ocean transit disruptions, which would force us to add inventory back into our global network."
The third quarter is traditionally when carriers have been able to boost their revenues through peak-season, congestion, equipment-repositioning surcharges and other measures. Carriers need that bump more than ever, with analysts predicting a $10 billion industry-wide loss this year after a first quarter that saw freight rates decline to negligible levels.
"The investors seem to get tired of burning money, and this seems to make national governments reassess their conviction that they need two national container lines, or even one," said Klippel, referring to China merging its two carriers into China Cosco Shipping and the sale of NOL, owner of APL, to CMA CGM.
For now, there is little sign of a reprieve from overcapacity. The market will consist of more than 20 million TEUs of capacity by year-end, with another 221,000 TEUs scheduled to be added in 2017, when accounting for new ship deliveries and attrition, according to a late-June analysis of the IHS orderbook.
The majority of new capacity will come through the delivery of mega-ships. Scheduled to enter service next year are 186 mega-ships — vessels with capacities of 10,000 to 25,000 TEUs. They will join the existing 353 vessels of that class already on the water. As much as 200,000 TEUs of capacity, likely from ships older than 15 years, could be scrapped, providing some balance to the deployment of new vessels.
At the same time, container lines are paying more for bunker fuel, their largest operating expense. The price for a metric ton of Singapore IFO 180 fuel has been rising steadily since April and is now at about $275, but still down by about one-third from last year, according to BunkerWorld, which compiles bunker fuel prices.
With the confluence of these negative forces for carriers and fresh memories of rolled cargo in 2010, shippers that have signed trans-Pacific contracts with multiple carriers in different alliances plan to use NVOCCs as backups on each of the trade lanes they depend on. Shippers also are reminding container lines that those who resist the urge to roll their cargo for more profitable shipments will have an edge during next spring's contract season. Those who don't resist that urge will face tough negotiations and, perhaps, might just be ignored.
Contact Mark Szakonyi at mark.szakonyi@ihs.com and follow him on Twitter @szakony_JOC.