JOC Staff | Jan 06, 2016 9:40AM EST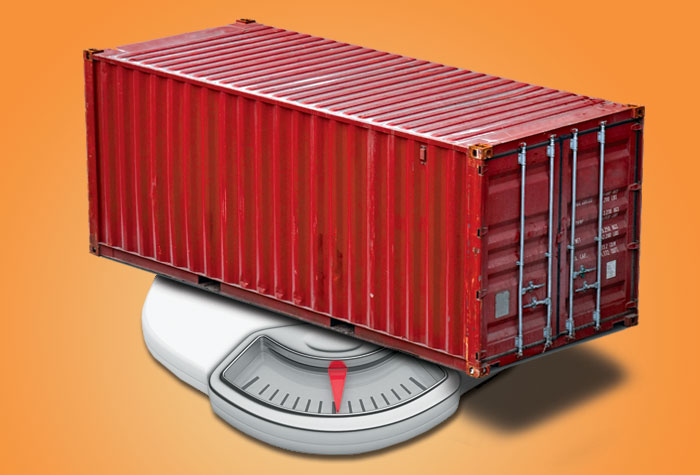 If an uncertain global economy wasn't enough for shippers and transportation providers, 2016 will be filled with major changes, from the massive container shipping weight mandate to liner consolidation. Other threats and opportunities will likely emerge during the year, but the 10 trends outlined here will definitely be in play and impact global supply chains. Don't say we didn't warn you. 
Chassis, efforts to launch gray pools
Several years after container lines began disengaging from U.S. chassis ownership, the industry is still undergoing a rocky adjustment. A big development in early 2015 was the launch of a Los Angeles-Long Beach "gray pool" that allows truckers to use chassis from competing chassis pools in the port area. This "pool of pools" has been credited with easing chassis shortages and reducing wasted trips by truckers. At the Port of New York and New Jersey, an effort to combine competing chassis fleets into a centrally managed cooperative pool combining assets has had a more difficult gestation. The main remaining obstacle is an agreement guaranteeing continued maintenance and repair jurisdiction by the International Longshoremen's Association. The three main chassis lessors have pledged to continue to use ILA labor for M&R work, but the union remains wary. Participants describe the New York-New Jersey pool as 99 percent complete, but discussions on the remaining 1 percent are likely to extend into 2016.
Possible ILA contract
Discussion of an early deal on a new International Longshoremen's Association at U.S. East and Gulf coasts will continue in 2016. Shippers cheered when the ILA and United States Maritime Alliance said last spring they planned early talks on a new or extended contract that could run till 2025, seven years past the current agreement's expiration. But negotiating a coastwide longshore contract is complicated, and the two sides aren't under deadline pressure to reach a deal. ILA and USMX officials have had several preliminary meetings to try to sketch out a deal flexible enough to deal with unpredictable changes over the next several years. Two issues that already have cropped up include rising health care costs and ILA jurisdiction over maintenance and repair of chassis that container lines have transferred to leasing companies.
Panama Canal expansion opening
After delay upon delay, the $5.25 billion Panama Canal expansion project, which began in 2007, is now expected to come to a close in April. The newly expanded canal will allow container ships capable of carrying more than 11,000 20-foot-equivalent units to transit the waterway, more than twice the vessel size that can pass through the existing locks. Some U.S. importers are expected to shift cargo routing from the West Coast to East and Gulf coasts as carriers pass on to them some of the economies of scale gained through the deployment of larger vessels. But the extent of the expected shift, which has spurred East Coast ports to deepen their harbors to handle larger vessels, isn't clear. After some of the newly installed locks began to leak in 2015, though, questions have been raised about the planned opening of the canal's expansion. The Panama Canal Authority has said a contractor has advised it will complete work in January on reinforcement of the lock sills. But the canal's contractor has not identified a date for completion of the new locks, but rather it "will implement a strategy, along with their providers and subcontractors, that will help reduce the impact on the delivery date."
Container weight mandate
Effective July 1, the International Maritime Organization will mandate that every container have a verified gross mass before it can be loaded onto a ship and travel to its final destination. The regulation means shippers will incur additional costs as they work to weigh containers and file the proper documentation. But too few shippers are ready to meet new global regulations requiring the weighing of containers before they are allowed to be loaded onto a ship. Only about 30 percent of shippers and forwarders say they and their customers will be prepared for the start of the new global regulations, according to an Inttra survey published in late 2015. Despite pushback, the Global Shippers' Forum alongside the World Shipping Council and others say there is little chance implementation is going to be delayed. The groups are making it clear to national administrations that they need to issue clear guidelines to trade in their countries as to how they're going to implement it on the ground.
Port congestion
The arrival of the 18,000-TEU CMA CGM Ben Franklin at the Port of Los Angeles on Dec. 26 heralded a new era of mega-ships at U.S. ports. With 18,000-TEU ships calling at West Coast ports, and vessels of about 13,000-TEU capacity capable of transiting the enlarged Panama Canal to East Coast ports, marine terminals will be deluged by cargo surges unprecedented in their history. These big ships are likely to tax terminals in all aspects of their operations — alongside the vessel, inside the container yard and especially at the terminal gates. U.S. ports have struggled with congestion the past two years, and the problem could intensify in 2016 and beyond with the arrival of even bigger ships.  
Truck capacity crunch?
To the tales of "Chicken Little" and the "Boy Who Cried Wolf" add the "Trucker Who Warned Capacity Is Tightening." Forecasts of an eventual "capacity crunch" that would leave freight stranded and send shipping rates sky high lost their urgency and some credibility in 2015, when a weaker economy and high inventories helped produce excess capacity for the first time since the 2008-2009 recession. But there are reasons shippers should be concerned. For one, truckload capacity is still close to 10 percent below its pre-recession peak. If the pace of economic growth picks up, excess capacity could be absorbed quickly. A series of winter storms could also crimp capacity, as they did in the first quarter of 2014. The biggest concern for shippers and truckers, however, is the availability of qualified, experienced truck drivers and the impact of an electronic logging mandate that will take effect in November 2017.
US intermodal rail recovery
After a rough two years following severe winter weather that roiled the North American intermodal network, 2013 service levels may at last be within the industry's reach. Railroad investment, slowing intermodal growth, carload volume declines and a mild winter have been just the boost intermodal networks have needed, it seems. Train speeds, an indication of rail service, were already beginning to reach near-parity with their 2013 levels by the end of 2015. The four-week average for Class I intermodal train speeds, excluding Canadian Pacific Railway, hit 31 miles per hour in the fourth quarter of 2015 for the first time in over two years. That's not to say there still aren't factors that could strain the network. Winter could always worsen and should intermodal and carload growth bounce back, networks could find themselves just as strained as they were at the start of 2015, analysts have warned. Moreover, the arrival of mega-ships transiting the newly expanded Panama Canal could bring a cargo discharge unlike any seen before on the Eastern Seaboard that could disrupt international intermodal service for railways there.
Global economic slowdown
For those that were disappointed by the slow pace of the global economic recovery in the wake of the Great Recession, an economic slowdown in 2016 may prove to be even more of a letdown. China, the second-largest economy in the world, is now on the brink of a significant economic contraction with the potential not only to tug on other world economies, but international trade as well. There is little doubt the slowdown in China manufacturing already seen in 2015 will hamper container terminal operators and container-backed securities in 2016, directly affecting inbound and outbound volume handled by container lines and ports. By the end of 2015, the slowdown had already sent commodity exporters wobbling and caused jitters at the highest business levels after the World Bank cut the growth forecast for Asia-Pacific on concerns over the mainland's weakening economic performance. Looming interest rate hikes in the U.S., the world's largest economy, won't help. The International Monetary Fund has gone so far as to warn of an economic "vicious cycle" caused by U.S. interest rates and the Chinese slowdown. Not only could these threats jeopardize recovering economies in North America and Western Europe, but also recent economic gains in Asia and Latin America. 
Air cargo security screening measures
Air cargo screening came under the spotlight at a three-day meeting in Brussels between The International Air Cargo Association, the World Customs Organization and the International Civil Aviation Organization's joint working group on advance cargo information. It is an issue that will have a significant impact on the air cargo business in 2016 and the group is working toward standard procedures and protocols for future Advance Data programs globally. The U.S. and EU are closest to implementing the measures, with the EU inbound program beginning in May 2016. The U.S. program is expected to issue its notice of rule-making some time this year. Under the new regulations, every individual shipment moving into or passing through countries with Advance Cargo programs will be required to be analyzed by the destination or transit government to assess risk in advance of loading. 
Container liner consolidation 
Consolidation in the container line industry began in late 2015 with CMA CGM announcing that it would make a $2.4 billion offer for Singapore's Neptune Orient Lines after antitrust regulators in the U.S., EU and China had approved the deal. Just one week later, Beijing approved a merger between Cosco and China Shipping, the mainland's two largest carriers, putting into motion an enormous restructuring exercise that analysts have expressed doubts over. CSCL will exit the container business, which will be taken over in its entirety by China Cosco. This is the greatest shake-up the container shipping industry has experienced since Maersk Line bought P&O Nedlloyd in 2005, with implications for three of the four the mega-alliances. Before the new entities of both mergers are ready to roll by the end of 2016, the Ocean Three, G6 and CKYHE alliances will either be one member light or have an additional partner.