India Special Correspondent | Dec 19, 2017 9:22AM EST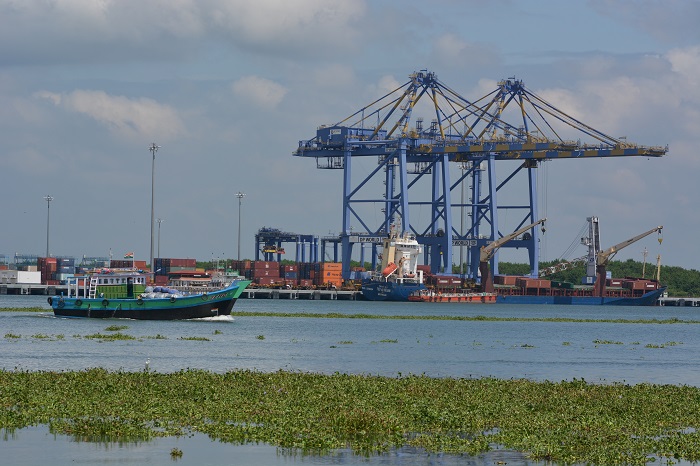 Maersk Line is expanding its trade finance services to Indian customers, as the world's largest container carrier places high hopes on the rapidly growing, emerging Asian economy. 
The carrier said it has already signed 100 clients, involving more than $80 million in credit, and is looking to finance another $200 million with India-based businesses over the next year. The program, which was piloted in India nearly two years ago, has been extended to other global markets, such as Singapore, the Netherlands, Spain, the United States, and the United Arab Emirates. 
"Access to trade finance is one of the biggest impediments in global trade," Vipul Sardana, Maersk's global head trade finance, told JOC.com. "Having noticed this industry gap through Maersk's existing relationships, Maersk decided to take the initiative and start a service that offers our customers easy access to funding in foreign currency, linked to LIBOR [London Interbank Offered Rate] at competitive rates." 
Maersk said its export finance solutions — which typically take the form of a loan or letter of credit — have enabled faster and easier credit access to customers striving to take "India-made products to global markets." 
The credit requests are processed through a digital platform, dubbed a one-stop shop, and Maersk customers are able to use those funds to either pay for shipments or invest in new orders, officials said. 
"The [finance] service is yet another initiative by Maersk to help facilitate its customers' simplification efforts, enable global commerce and speed up and simplify access to capital, while removing the paper trail from traditional financing options," the company said. 
Sardana said the finance program has the potential to grow further in India and that Maersk is positioning itself in other territories with similar offerings. 
The Danish carrier in its recent trade analysis sounded a bullish note regarding India's long-term growth prospects, reporting that the country's containerized export-import trade picked up steam in the third quarter, increasing 10 percent on a year-over-year basis, after a tepid first half, due to reform-related supply chain disruptions. 
Maersk, which transports roughly 20 percent of India's total containerized cargo, also said it expects that containerized growth trend to possibly accelerate next year, especially if various projects under New Delhi's Sagar Mala Port-led plan and dedicated freight corridors are completed expeditiously. 
Moreover, Maersk's optimism is confirmed by trade data. Container volume at India's major public ports in the April-to-November period increased 6.3 percent year over year to 6 million TEU from 5.6 million TEU a year earlier. November throughput rose 5.6 percent to 741,000 TEU from 702,000 TEU in November 2016, statistics compiled by JOC.com show. 
India's major, or public ports, which together account for roughly 70 percent of the country's container trade, are in the midst of a massive "makeover" to increase productivity and efficiency to become a stronger competitor to privately operated, minor terminals. A host of improvement projects, including construction of new berths, last-mile rail infrastructure, dredging, equipment upgrades, mechanization, and automation of cargo processes, are underway at these ports to enhance competitiveness.     
Further, although it will be a considerable time before the improvement projects yield tangible results, heavy infrastructure investments combined with policy reforms appear to be bearing fruit for the nation, in general; India's exports hit a six-year high, jumping 30.5 percent to $26.2 million in November, on a year-over-year basis. 
Also, research firm CRISIL, a unit of Standard & Poor's, in an analysis said India's export gains during April to October came largely from China, which surged 43.3 percent; followed by Singapore, a 39.8 percent jump; Europe, a 10.8 percent rise; and the United States, a 10.4 percent gain.