Xiaolin Zeng, Special Correspondent | Jan 04, 2016 7:14AM EST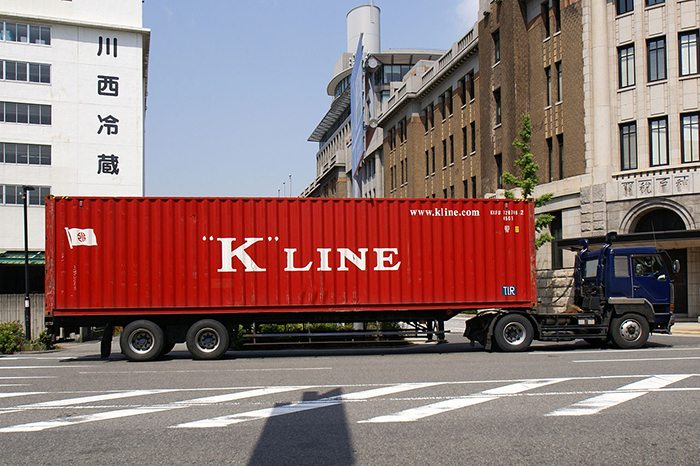 There will be no sustained recovery in the dry bulk or container shipping sectors this year amid overcapacity in the industry and slowing demand for raw materials from China, said "K" Line President and CEO Eizo Murakami.

In his New Year's address, Murakami said that while falling bunker prices and a weakening yen had provided a buffer in 2015, structural overcapacity in dry bulk and container shipping would continue to present a challenge.

"Given stagnating resources demand in China and other regions as well as rising geopolitical risks, the business environment continues to be uncertain in the second half," he said. "We anticipate that some more time will be required before we see full-scale market recovery."

The "K" Line's executive's bleak annual outlook followed an equally gloomy assessment by his MOL counterpart, Junichiro Ikeda.

"Fleet oversupply is still an issue, and we see few prospects for recovery with the Chinese economy slowing down and markets stuck at historically low levels for both containerships and dry bulkers," the MOL president said in his New Year message.

In response to this changing business environment, "K" Line, Japan's third-biggest shipping company, said under its medium-term management plan it would undertake strategic investment aimed at growth in energy transportation and other sectors, as well as in investment to expand stable earnings with the introduction of the latest, large energy-saving vessels.

"As we respond flexibly to future changes in the environment, we will remain focused on our basic policy and committed to the steady promotion of our plan," said Murakami.

While the collapse in oil prices has stimulated demand for oil tankers, MOL's Ikeda said he did not expect the booming tanker market to last forever. "Low crude prices raise concerns of a slowdown in resource development, which could negatively impact our new LNG carrier and offshore business projects," Ikeda said. "In addition, we cannot realistically expect favorable conditions will go on forever in the tanker market."

Murakami said even though the Trans-Pacific Partnership (TPP) was signed in 2015 after more than five years of negotiation, and the United States and Cuba took steps to renew diplomatic ties and normalize relations for the first time in 54 years, there were heightened geopolitical concerns as extremist organizations hostile to the international community stepped up their activities throughout a broad area.
 
"Because the 'K' Line Group plays an important role in global logistics, we cannot ignore such international economic trends or circumstances," he said.

"Our medium-term management plan, which we launched in April of last year, sets a course for raising our corporate value. Its aim is to secure financial stability that cannot be shaken, even in the midst of the environmental changes described above, and then to strengthen our growth potential in response to expanding and diversifying international logistics demand."

Contact Xiaolin Zeng at arachelle0@gmail.com.