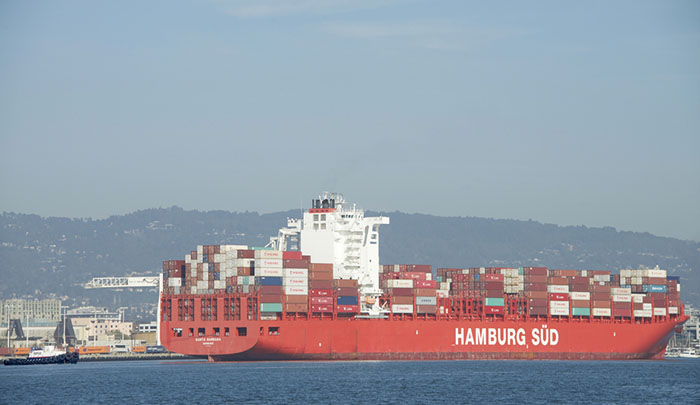 Hamburg Sud will use the platform of Inttra, the U.S.-based shipping electronic marketplace, to ensure compliance with the international container weight regulation that comes into effect on July 1.
The Inttra eVGM platform will provide the German ocean carrier with submissions from shippers to meet the SOLAS requirement that all containers must have a verified gross mass before being loaded onto a ship. The rule was passed in 2014 to crack down on misdeclared container weights, which have been fingered as the culprit in a number of maritime and port accidents.
"Inttra eVGM service allows an easy integration for carriers, helping to minimize disruption," said Paul Wenger, global head of customer order management at Hamburg Sud.
Hamburg Sud was a founding member of the Inttra container weighing initiative launched in December 2015 that brought together carriers, freight forwarders, shippers, terminals, ports and regulatory agencies to prepare the industry for the new regulation and minimize disruption following its implementation.
"Hamburg Sud played an integral role in championing a "Digital First" approach to SOLAS VGM compliance and common standards for the industry," said Inna Kuznetsova, Inttra president and chief executive officer.
Hamburg Sud, the world's seventh-largest ocean carrier by capacity, boosted container traffic by 21.5 percent in 2015 to 4.1 million 20-foot equivalent units, driven by the acquisition of the container operation of Chile's CCNI during the year.
The Hamburg-based carrier expects traffic to grow by a market-beating 8 percent in 2016.
Contact Bruce Barnard at brucebarnard47@hotmail.com.