JOC Staff | Jul 07, 2015 1:16PM EDT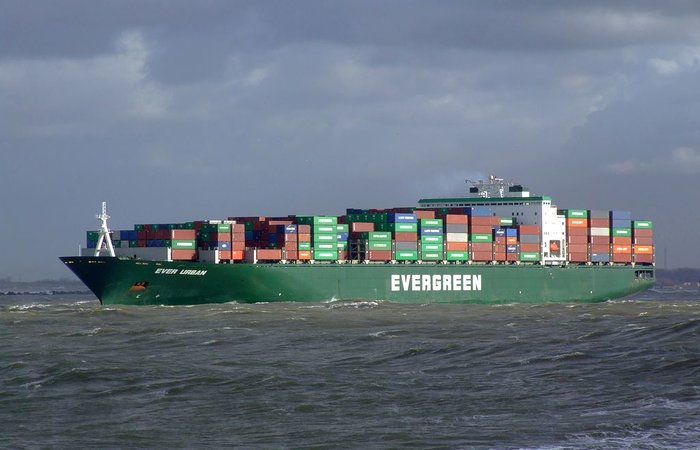 Evergreen Line has confirmed an order for 10 ships each with capacities of 2,800 twenty-foot equivalent units, a move aimed at capturing a larger share of the profitable and growing intra-Asia trade market.
The order for ships was placed with and split evenly between Taiwan's China Shipbuilding Corporation and Japan's Imabari Shipyard. The ships will cost $36-39 million each, putting the cost of the entire order at between $180 and 196 million. They are slated for delivery in the second half of 2017.
Although only six other vessels between 1,000- and 3,000-TEU capacity have been ordered this year, Peter Sand, chief shipping analyst at BIMCO, has warned that the scarcity could trigger a resurgence in orders.
Despite a slowdown in intra-Asia trade growth in the second half of 2014, several carriers are adding new services or deploying large vessels in the market. Evergreen Line hopes the completion of a Regional Comprehensive Economic Partnership — a proposed mega-regional trade agreement 10 ASEAN members and a half dozen countries the Association of Southeast Asian Nations has free trade pacts — will further boost intra-Asia trade.
A version of this story originally appeared on IHS Maritime 360, a sister product of JOC.com within IHS Maritime & Trade.