Angela Yu, Special Correspondent | Jun 02, 2015 1:01PM EDT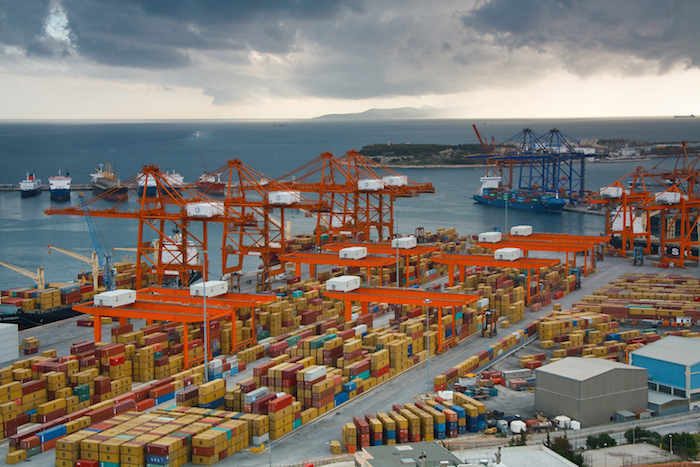 Taiwanese carrier Evergreen Line and Turkey's Arkas Line are launching a new collaborative West-East Mediterranean Service.
The new service will connect the Aegean Sea, the Near East and the Western Mediterranean. Four vessels will be deployed into the service, one Evergreen and three Arkas vessels.
The WEM service has a port rotation of Valencia, Castellon, Barcelona, Fos, Cagliari, Piraeus, Beirut, Mersin, Iskenderun, Latakia, Alexandria, Izmir, Piraeus and Valencia within a 28-day schedule.
Evergreen currently has four weekly, line-haul, Asia-Mediterranean-Europe service calls at Piraeus, a key network hub for the carrier in the Mediterranean.
Demand in the Asia-Mediterranean lane has been weak in recent months. In March, cargo volumes hit their lowest point this year, dropping 20 percent from the month prior, according to Container Trade Statistics. 
Evergreen also plans to launch two additional feeder services: a Levant service 2, linking Piraeus to Mersin, with a slot exchange agreement with Arkas/Emes, and the Piraeus-South Italy shuttle service connecting Piraeus to Bari in Southern Italy.
Evergreen's revenue was up 2.86 percent year-over-year in the first quarter of 2015, at $1.14 billion, boosted by a 6.8 percent year-over-year drop in bunker prices.
Evergreen recorded a gross profit of $103.82 million and its net profit stood at $48.67 million in the first quarter in 2015, compared with a giant loss of $55.15 million in the first quarter of 2014.
Originally published on Maritime 360, a sister product of JOC.com.