Peter Tirschwell | Apr 23, 2017 9:00AM EDT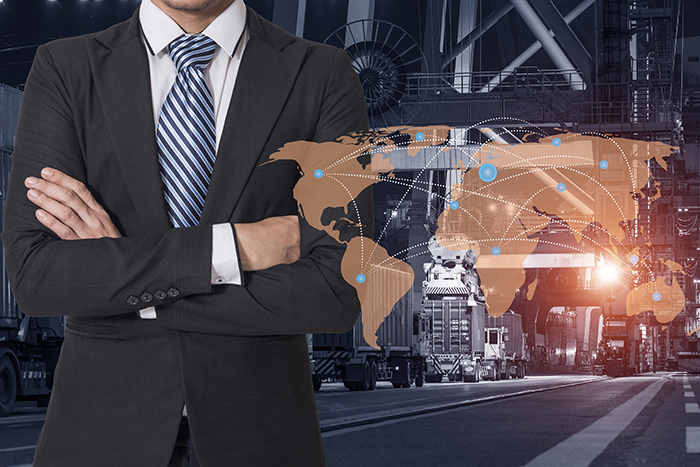 For anyone newly working in or interacting with container shipping, the idea that some of the largest companies are becoming involved with Silicon Valley is hardly a surprise. Few industries have not sought in some way to plug into the wellspring of innovation, culture, and technological prowess that emanates from the community of startups and their backers centered in California's Bay Area.
But to those long familiar with the industry, the idea that Maersk Line would partner with a technology accelerator, and that the No. 3 carrier, CMA CGM, would disclose plans to invest in startups takes the industry into uncharted territory. It's essentially the launch of a new era. But given this nexus of polar opposites along the technology spectrum — an industry that has lagged in technology with a community that has changed the world by pioneering it — the outcome is uncertain at best.
Maersk's March announcement involves partnering with technology accelerator Plug and Play, which connects established companies that realize they need technology therapy with startups potentially able to help. Speaking at the TPM Conference in Long Beach in March, CMA CGM CEO Rodolphe Saade said his company plans to invest in startups.
Maersk has hired a chief digital officer, a computer science Ph.D and former GE digital veteran named Ibrahim Gokcen, who is working across Maersk, Damco, and APM Terminals, the core of the integrated Maersk transportation strategy announced last fall.
Work is proceeding externally and internally to advance digital initiatives. A data team is in place with more than 50 full-time analysts under Gokcen tasked with analyzing complex challenges, uncovering opportunities and generating ideas. More than 15 prototype projects are in development, including an e-Auction app called Spotlanes for trucking companies to bid for Maersk business. Damco recently unveiled a digital forwarding product called Twill developed on the periphery of the main organization.
"Great ideas have emerged from within the industry, for sure, but there is a confluence of technological advances and paradigms that other industries and consumer markets have benefited from that can be infused into new innovations," said Mike Simon, principal consultant with Defined Logic. Simon sold his information systems company ASI to Maersk in 2002 and later was the Americas CIO for Yusen Logistics, overseeing a team of 80 developers. Maersk's approach, he said, "allows for more open industry participation and lower risk than a unilateral investment strategy might."
One challenge will be to find enough innovation to really make a difference, given "there aren't that many" quality startups in freight transportation, said Ryan Petersen, CEO of digital forwarder Flexport, which has attracted $94 million in backing from 57 investors, according to CrunchBase.
What are container carriers such as Maersk and CMA CGM, and others that will presumably follow them, really after? Without question, cost savings is a key element. Competitiveness in this industry comes from cost advantage that allows carriers to survive relentless, profit-destroying bouts of rate competition or opportunistically initiate it to weaken competitors or gain market share.
Maersk is in a strong position because of a nearly 40 percent reduction in per-TEU costs since 2012, an impressive achievement. But even with growing consolidation among carriers and the potential for more favorable pricing, the need for cost advantage will remain. And, because the known opportunities to slash costs, such as improving vessel fuel efficiency, slow-steaming, building ever-larger ships, or improving port productivity are all running their course, new horizons and the ideas behind them are needed now more than ever.
Yet unlike mega-ships or slow-steaming, whose benefits accrue to the carrier largely at the expense of the customer, and which have helped drive a wedge between carriers and customers in recent years, the benefits of digital innovation aren't inherently lopsided. In fact, it opens the door to a new alignment of interests.
"Being able to put a tool in the hand of a customer who books directly with you, all digitally, is a lot cheaper than having agents across the world accept bookings and paying fees out. That is technology innovation for the end-customer that actually results in cheaper costs for me as a provider," said Adam Compain, founder and CEO of ClearMetal, a startup specializing in predictive analytics within freight transportation. "Companies that provide better services for their end-customers do, in the end, drive their costs down."
Maersk's partnership with IBM, announced in March, to develop blockchain solutions for freight is one example of potential mutual benefit. According to one estimate, shippers spend twice as much on shipping processes, including documentation, as they do on actual freight movement, costs that blockchain could eventually help reduce, along with carrier costs, if any of multiple proofs of concept currently under way lead to actual use. So far, that hasn't happened for the simple reason that if reducing processing costs in shipping were easy, it would have happened long ago.
And that is ultimately what makes the arrival of containerized freight at the digital doorstep just that — an opportunity, but one that, like the story of technology in this industry overall, has yet to prove itself.
Contact Peter Tirschwell at peter.tirschwell@ihsmarkit.com and follow him on Twitter: @petertirschwell.